Experience That Matters
Our talented team is instrumental in creating meaningful experiences that empower our residents and patients, and contributes to the operational and service excellence for which we are known. Thanks to more than 1,000 dedicated associates—and guided by our values and mission—Charles E. Smith Life Communities continues to be the provider of choice in the Washington Metropolitan area.
People Who Matter
Every associate—from recreational therapists and nurses to engineering technicians and chefs—contributes to our sustained place as a leader and has an important role in our success.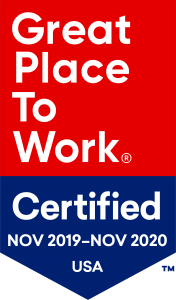 Transforming Lives—Including Yours
Entry level or seasoned, our associates experience the rewards of working for a mission-driven, nonprofit organization committed to creating an engaging community for aging adults. Our team-oriented environment provides exceptional opportunities for personal growth and professional development.
Competitive Benefits
We encourage and nurture your personal growth and professional development, and offer a flexible, competitive package of benefits designed to meet the diverse needs of our associates. Benefits include a retirement plan, tuition reimbursement, direct deposit, paid time off, credit union and proximity to public transportation.
Charles E. Smith Life Communities is an Equal Opportunity Employer, and prohibits any form of discrimination in employment opportunities or practices based on race, color, religion, sex, national origin, age, disability, veteran status, or any other characteristic protected by law. Employment decisions are based on merit, qualifications, and abilities. We are a smoke-free and drug-free workplace.