Now more than ever, we are dedicated to our mission of delivering quality care and meaningful life experiences to our residents, and through it all, we continue to provide innovative and quality services for the older adults who call Charles E. Smith Life Communities their home.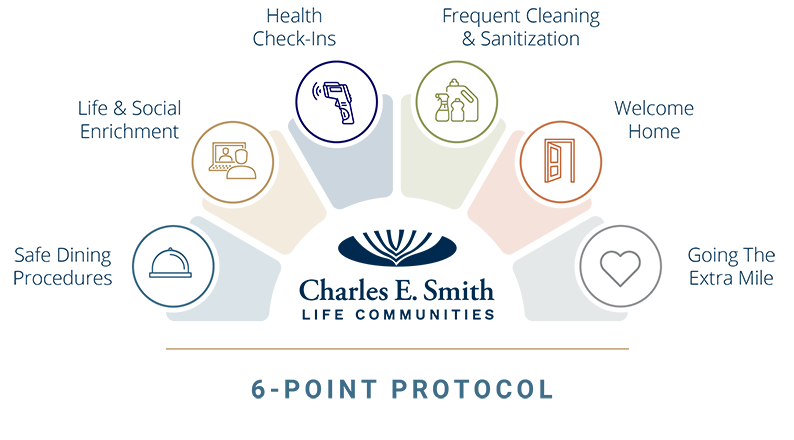 We are proud of our health and safety efforts in all of our residences.
Our associates have been proactive and aggressive in our ongoing battle against the impact of COVID-19, as safeguarding the health of the older adults we serve remains our top priority.
We have implemented a thorough 6-point protocol to ensure the health and safety of CESLC residents, guests and associates.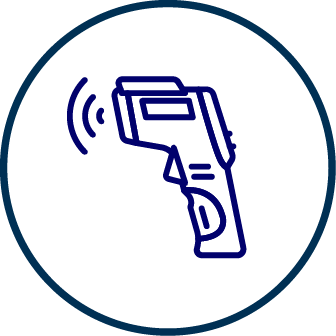 At the lobby of each of our residences, all visitors are asked to complete a health screen and check temperature.
Other Campus-Wide Precautions Include:
Sanitization stations on all floors in all of our buildings.
Temperature checks for all associates at all residences upon arrival.
Telehealth appointments for residents to extend the medical care provided by our team of physicians during the current pandemic.
Skilled Nursing Center and Assisted Living Residences:
We monitor residents and associates for signs and symptoms of COVID-19. Any associate who tests positive is unable to work based on the most recent CDC guidance on return-to-work criteria for healthcare providers.
Our infection control efforts include temperature and pulse oxygenation checks for residents.
Independent Living Residences:
We require personal daily aides to provide weekly proof of negative COVID-19 test result.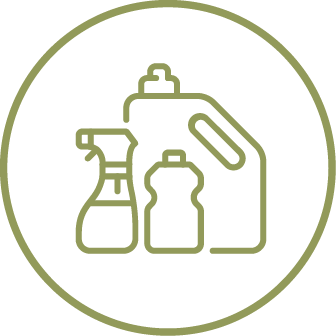 Frequent Cleaning & Sanitizations
All areas with high-touch surfaces throughout our buildings are disinfected. Public areas in our buildings receive multiple thorough cleaning and disinfecting throughout the day. EPA and CDC approved disinfectants are used during cleaning and sanitization.
Other Campus-Wide Precautions include:
Members of our housekeeping team are trained on best practices for COVID-19 cleaning and disinfection, office and associate safety procedures.
Frequent cleaning with disinfectants of high-touch areas such as staircases and elevators.
Sanitizing gel is available in all common areas including outside elevators and hallways throughout all of our buildings on campus.
Hebrew Home of Greater Washington:
Our laundry team utilizes ozone laundry, which sanitizes and disinfects laundry through washing. Ozone kills influenza, HIB, Hepatitis A and other deadly viruses.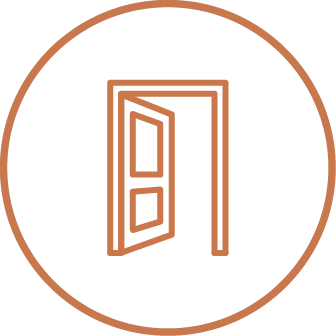 Apartments and rooms are thoroughly cleaned and disinfected prior to new and returning resident move-ins.
Campus-Wide precautions include:
Use of hydroxyl generators to sterilize all apartments and rooms after a deep cleaning.
Windows are kept open for 24 hours prior to a new move-in.
Our buildings are equipped with fresh air supply systems that add fresh, not recycled, air to our residences.
Skilled nursing center and Assisted Living Residences:
We follow CMS and the State of Maryland Department of Health guidance for new admissions.
Independent living residences:
New residents must present proof of a negative test result before moving in.
Fully vaccinated new residents are not required to quarantine.
New residents select and use their desired moving company. All vendors and visitors must must complete AccuShield health screening and display the required identification badge on outer clothing.
New residents receive ongoing information and support through engaging resources such as our in-house closed circuit TV community engagement platform, Touchtown. Read more about Life & Social Enrichment.
Every day brings new opportunities for enrichment. A range of activities – from art and music sessions to educational classes – spark social, emotional and spiritual growth.
With both exceptional safety protocols and enriching programming, CESLC continues to connect residents to a world of possibilities – new friendships, new activities and new discoveries. All with the peace of mind of innovative platforms for enrichment.
Holidays such as Mother's Day and Father's Day are carefully planned to celebrate the occasions that are so meaningful to our residents. Religious holidays take an important role in our resident life on campus as well, such Passover Seders and weekly religious services available for our residents who observe.
Independent and Assisted Living Residences:
Residents visit with loved ones in their apartments and starting June 1, visitors are welcomed to Ring House and Revitz House without scheduling required. All visitors, regardless of vaccination status, must wear masks or face covering when in communal areas. We recommend that only vaccinated individuals visit with residents in their apartments. Visitors must be 18 or older.
Outdoor visitation is available in our independent living residences. Increased outdoor siting areas are available for residents and visitors 18 and older.
Residents enjoy tranquil and inspiring outdoor settings for short walks and fresh air.
Residents are connected to their neighbors by Touchtown, our in-house closed circuit TV community engagement platform. A daily interactive schedule includes resident news and special programing such as cooking lessons, music performances, academic lectures, dance lessons, exercise classes, new and classic movies, tours of famous landmarks, and, who can forget, bingo! Hosted by associates and residents, Touchtown provides viewing pleasure and participation opportunities for residents from the comfort and safety of their own home.
Residents enjoy special themed events, birthday celebrations, and weekly happy hours. At Ring House, residents can have wine tastings, ice cream, happy hour, and cookies delivered to their apartments.
Residents enjoy social opportunities through small group activities at Ring House where keeping social distancing is key.
Excursions to local destinations provided by CESLC transportation resumed on May 21. Each excursion includes a limit of twelve residents to keep social distancing.
Residents can welcome back overnight guests. Guests must be fully vaccinated, over the age of 18 and must adhere to masking and social distancing guidelines in the residence.
Safe Dining-In Procedures
We continue to provide positive dining experiences for our residents. Until we are able to gather in our dining rooms again, our residents enjoy room service.
Other Campus-Wide precautions include:
Our specially trained dining team follows rigorous hygiene and safety guidelines.
Our dietary and dining teams are trained to hand sanitize and wear masks and gloves during meal preparation and delivery.
Room service meals are packaged using all disposable wear.
Assisted Living Residences:
Breakfast, lunch and dinner is delivered to residents' apartment or served at the dining room based on resident's preference.
A disposable weekly printed menu is provided and is also available on our website.
Independent Living Residences:
Revitz House residents enjoy dining room service at dinner time. The café at Revitz House is open two days per week for in-person dining and room delivery service.
Ring House residents enjoy breakfast, lunch and dinner room service or breakfast and dinner in the dining room, with optional choices from the café available daily. The café is open for in person dining daily during lunch.
At each meal, Ring House residents have the ability to choose from delicious options as well as special order from our always available menu which includes steak and other fabulous options.
A disposable weekly printed menu is provided and is also available on our website.
We also offer a list of sundries and groceries for delivery to Ring House. An associate who is specially trained infection control protocols provides delivery service to their apartments.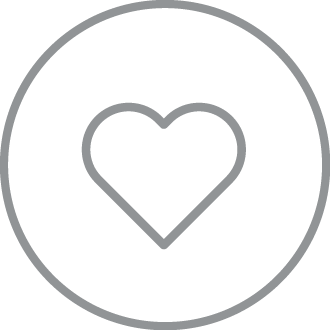 Since day one, our teams have been vigilant and go the extra mile every day to ensure the safety of our residents.
Examples of this commitment include:
All of CESLC associates have been trained in infection control protocols, COVID-19 best practices.
Our front desks are supported by additional associates who act as guardians. They make sure everyone who enters our residences have completed a health screen.
Our front desk stations are equipped with plexiglass shields.
Signage throughout the campus, inside and out, can be found regarding infection controls and campus policies.
All associates are supplied with PPE.
We use Beekeeper, an internal platform, to communicate with and educate associates.
We take a proactive and innovative approach – providing IT support, cable, deliveries, room service, virtual visits, and creative and enhanced life enrichment programs.