A Discussion with author Michelle Brafman
September 30 @ 10:30 a.m. - 11:30 a.m.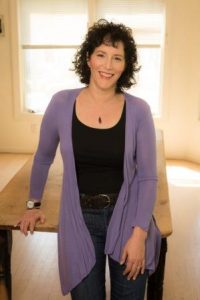 Join us via Zoom Meeting as we welcome Michelle Brafman, local author, to lead a virtual discussion about her novels, Washing the Dead and Bertrand Court.
Brafman will discuss the motivation for her writing and her journey to becoming an author.
As Brafman says, "Writing is not my first gig. I've also worked as a coffee barista, radio advertising salesperson, and filmmaker, among other jobs. My resume reads like a ransom note, yet this assortment of life experiences has propelled me toward my big passion, the coaxing and telling of stories".
As a filmmaker, the stories that surfaced after the cameras stopped rolling drove her to write some bad short fiction. She kept writing, though, and eventually earned an MA in fiction writing from Johns Hopkins University. Her short fiction has since won some nice awards, including a Special Mention in the Pushcart Prize Anthology, and her essays and stories have appeared in Slate, Tablet, Lilith Magazine, the Minnesota review, The Nervous Breakdown, the Los Angeles Review of Books, and numerous other publications.
In addition to her own writing, she helps others find and tune their narrative voices. She teaches creative writing at The Johns Hopkins MA in Writing Program and smaller workshops throughout the Washington, D.C. area. She is also a participating author with the PEN/Faulkner Writer in Schools program. In 2003, she founded Yeah Write, a writing coaching business, and three summers ago, she launched a college essay writing workshop.
Brafman grew up in Whitefish Bay, Wisconsin and, as she says, "has never lived more than a mile from a body of water, be it Lake Michigan, the Pacific Ocean, and now the Potomac River. She lives in Glen Echo, Maryland with her husband and two children.
Feel free to read the books in advance of the event to share your thoughts and ask questions.
This event will take place via Zoom Meeting. Details will be provided in your event confirmation.
Thank you to the following sponsors: