A Discussion with Oren Kessler
April 26 @ 2 p.m. - 3 p.m.
Event Navigation
Join us in-person or virtually for Yom Haatzmaut as we honor Israeli Independence Day.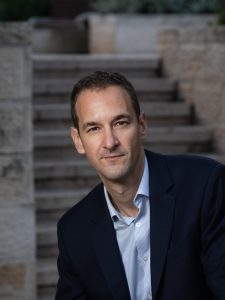 We are pleased to welcome Oren Kessler,  journalist and political analyst based in Tel Aviv who will lead a discussion on
The Great Revolt: How Ben-Gurion turned adversity into advantage on the road to Jewish statehood

Kessler has served as deputy director for research at the Foundation for Defense of Democracies in Washington, research fellow at the Henry Jackson Society in London, Arab affairs correspondent for The Jerusalem Post, and an editor and translator at Haaretz English edition.
Kessler's first book, "Palestine 1936: The Great Revolt and The Roots of Middle East Conflict", provides an intriguing history of the long time struggle in Israel and discusses the origin of the conflict and a crucial overlooked episode more than 10 years before Israel's birth.
Raised in Rochester, New York, and Tel Aviv, he holds a BA in history from the University of Toronto and an MA in diplomacy and conflict studies from Reichman University (IDC Herzliya). Kessler's work has appeared in media outlets including Foreign Affairs, Foreign Policy, the Wall Street Journal, the Washington Post, and Politico.
We have a limited number of seats available to attend in-person. There is also a virtual option. We will close the in-person option once we reach capacity. The zoom link will be sent in your email confirmation.