An Evening with Cathy Guisewite, cartoonist and author of "Fifty Things That Aren't My Fault"
October 30 @ 6:30 p.m. - 9 p.m.
Event Navigation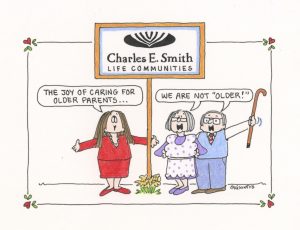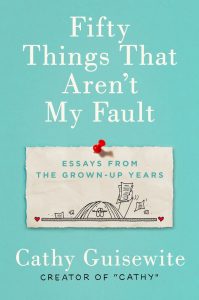 As the creator of Cathy, Cathy Guisewite's cartoon namesake appeared in almost 1400 newspapers every day for nearly thirty-four years, from 1976 to 2010.
In Fifty Things That Aren't My Fault: Essays from the Grown-Up Years, Guisewite delivers poignant and humorous essays about what she calls the "panini generation"—squashed between wanting to do everything for loved ones on either side while still trying to check things off a personal must-do list. The essays are personal, relatable stories about this time of great transition in which we "need our senses of humor even more than in our blind date years." In her funny, warm talks, she tackles age, motherhood, and womanhood through a charming lens that resonates with women everywhere.
Please note that this event is SOLD OUT. There will be no walk-ins accepted. We hope you will join us at other events.