Beyond Pills: Complementary and Integrative Medicine for Older Adults, Virtual Healthcare Symposium
September 25 @ 9:30 a.m. - 11 a.m.
This event was originally scheduled for May 8 and has been redesigned as a complimentary virtual 90 minute symposium. For those who had registered to attend on May 8, please register again for this program. An email has been sent to all registrants regarding refunds.
10th annual Sara and Samuel J. Lessans Healthcare Symposium, Beyond Pills: Complementary and Integrative Medicine for Older Adults.
Physicians, nurses, psychologists, social workers, nursing home and assisted living administrators, care managers and caregivers are invited to join us.
Discover new and innovative approaches to alternative medical options available to older adults
Gain insight into how alternative medicines work in conjunction with mainstream medicine
Discuss the differences and similarities to the terms Functional, Integrative and Alternative medicine.
Keynote Speaker: Mikhail (Misha) Kogan, MD, ABIOM, RCST
Integrative Geriatrics: Meeting Baby Boomers Where They Are While Advancing Geriatrics

Medical Director, George Washington Center for Integrative Medicine, Assistant Professor of Medicine, Associate Director of Geriatric Fellowship, George Washington University, Founder and Executive Director, AIM Health Institute
Dr. Mikhail Kogan is a leader in the newly-established field of Integrative Geriatrics.  He is the chief editor of the first definitive textbook of the field entitled "Integrative Geriatric Medicine", published by Oxford University Press as part of Andrew Weil Integrative Medicine Library series.
Kogan currently serves as medical director of the George Washington Center for Integrative Medicine and associate director of the Geriatrics Fellowship Program.  He is the founder and director of the George Washington University Integrative Geriatrics Fellowship Track and the director of the Integrative Medicine Track program at the George Washington University School of Medicine, as well as serving as part-time faculty member of the George Washington Institute for Spirituality and Health, and the George Washington Center for Aging, Health and Humanities.
Keynote Speaker: Andrew Wong, MD
Connecting the Dots of Wellness: Utilizing the Power of Lifestyle, Integrative, and Functional Medicine for Optimal Health at Any Age
Dr. Andrew Wong has worked as a hospitalist for Suburban Hospital, and a primary care doctor at Johns Hopkins Community Physicians, where he was the first medical doctor at the clinic to combine medical acupuncture with primary care. More recently, he served as Director of Integrative Medicine at the non-profit Casey Health Institute. In 2015, he co-founded Capital Integrative Health, a medical and wellness clinic in Bethesda, dedicated to transforming the lives of its patients and staff through service, education, inspiration, community, and innovative medical approaches.
This program has been approved by the Maryland Nurses Association for 1.5 activity contact hours. View Certificate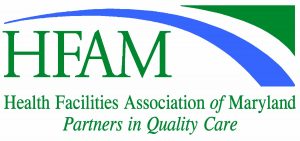 HFAM is an approved sponsor by the Maryland Board of Social Work Examiners. This program is approved for 1.5 Social Work Category I Education Units.
Thank you to the following sponsors: