CESLC Insider: Maintaining an Active Lifestyle While Living with Parkinson's Disease
March 23 @ 12 p.m. - 1 p.m.
Join us as Dawn Lewis with the Mid-Atlantic Parkinson's Foundation leads a discussion about Parkinson's Disease. A Parkinson's Disease diagnosis is life changing. The rate of progression varies from one person to another, but there are many common symptoms and scenarios. Learn about ways to help manage symptoms, the importance of a comprehensive medical team & resources available through the Parkinson's Foundation to help ensure a high quality of life.
Dawn will be joined by Larry Zarzecki, Founder and CEO of Movement Disorder Education and Exercise, Inc.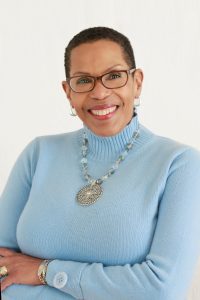 Dawn Lewis has been working with Parkinson's Foundation Mid-Atlantic Chapter since 2019. She serves as an advocate for the Parkinson's Disease representing communities in the Mid-Atlantic states. She commits her time to raising awareness of the Foundation's mission to make life better for people with Parkinson's disease. Dawn has spent her career working for organizations, whose focus is on services and programs that enhance the quality of life as people age.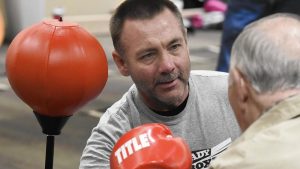 As a person diagnosed with Parkinson's, Larry Zarzecki advocates for Parkinson's holistic health, wellness and outreach programs. After recovering from a fall shattering his neck, destroying his vertebra, and causing a head injury, Larry has lived by his motto "Parkinson's can have me or I have it". He is the founder/CEO of Movement Disorder Education and Exercise, Inc. to help others living with movement disorders. He is a retired police officer for the State of Maryland. As an Aware in Care Ambassador for the Parkinson's Foundation he travels to many communities to build awareness of programs and resources.
Thank you to the following sponsors: