Donor Thank You – virtual
March 23 @ 6:30 p.m. - 8:30 p.m.
Please note that registration is closed. If you would like to join us, please call 301-770-8351.
We value your support and will hold the Donor Thank You event virtually this year.
We have the same great program planned but now you can enjoy this from the comfort of your home.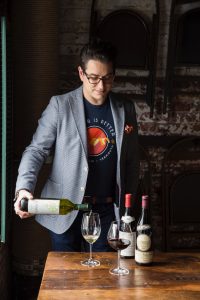 The event features Erik Segelbaum, master sommelier who will lead us in wine tastings featuring wines from Israel. Segelbaum is a 2020 Wine Enthusiast 40 under 40 Tastemaker and Food & Wine Magazine 2019 Sommelier of the Year. Segelbaum is an Advanced Sommelier with The Court of Master Sommeliers, Certified Specialist of Wine (with distinction) with The Society of Wine Educators and Wine and Spirits Locations Specialist (with distinction). Segelbaum is a wine educator with ongoing sessions at Smithsonian Institution in Washington D.C., a wine journalist with recurring columns in multiple consumer and trade publications and serves as the vice president of the United Sommeliers Foundation.
In advance of the program, registrants will receive wine samples and hors d'oeuvres. If you will be participating from an address different than your primary home, please email lerner@ceslc.org with details.
Please note that this event is a thank you to donors who have contributed $500 or more since January 1, 2021.
Thank you to the following sponsors: