Don't Go Breaking the Bank: Protecting Older Adult Clients from Scams
September 19 @ 9:30 a.m. - 10:45 a.m.
Elder financial scams cost older adults $37 billion dollars a year.  Discover why older adults are specifically targeted for financial exploitation and learn prevention tips to safeguard your clients' assets.  Join us for this breakfast seminar especially for financial planners, estate planning attorneys and anyone working with the finances of older adults.
Speakers:
SHELLY JACKSON, Ph.D., Consultant Elder Justice Initiative, U.S. Department of Justice
AMY MIX, Esq., Supervising Attorney, Consumer Fraud and Financial Abuse Unit, Legal Counsel for the Elderly (LCE),  an affiliate of AARP
CURTIS PRINCE, Jr., Detective, Financial and Cyber Crimes Unit, Washington, D.C. Metropolitan Police Department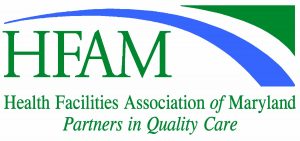 HFAM is an approved sponsor by the Maryland Board of Social Work Examiners. This program is approved for 1.50 Social Work Category I Education Units.
Continuing Education for Virginia Attorneys, Washington, DC Social Workers, Insurance Brokers and Financial Planners are in process.
Co-sponsored by Adas Israel Congregation's Hesed Committee