Elder Abuse and the Opioid Epidemic: A Rural and Urban Perspective
November 9 @ 1 p.m. - 3 p.m.
In 2017, the U.S. Department of Health and Human Services declared the opioid epidemic a public health emergency. However, even three years later we are still uncovering the effects this epidemic has had on our society, specifically the toll it has taken on older adults. This webinar will explore the connection between the opioid epidemic and elder abuse from both the rural and urban perspective.
Speakers:
• Benjamin (Mike) Kellam, Senior Special Agent, Office of the Inspector General, Medicaid Fraud Control Unit
• Jonathan Rich, Special Agent, Medicaid Fraud Control Unit, DC Office of Inspector General
• Pamela Teaster, PhD, Director of the Virginia Tech Center for Gerontology, Professor of Human Development and Family Science at Virginia Tech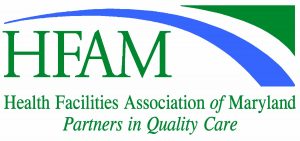 HFAM is an approved sponsor by the Maryland Board of Social Work Examiners.
This program is approved for 1.5 Social Work Category I Education Units.