Elder Justice Through a Racial Justice Lens
February 25 @ 1 p.m. - 3 p.m.
Elder Justice Through a Racial Justice Lens
This interactive webinar is designed for professionals working with older adults, including health care professionals, victim service providers, and government agencies. Through the lens of intersectionality, attendees will identify their own internal biases, as well as oppressive practices in the systems they work within. Attendees will increase their understanding of structural oppressions facing those they serve and learn to more effectively serve older survivors of color. Finally, this webinar will work to empower attendees to not only address but also combat oppressive systems in their work.
Presenters: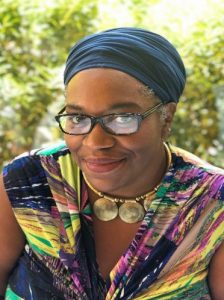 Fiona Oliphant, Co-Founder and Principal at Healing Equity United
Fiona Oliphant's personal mission is to create a world, which centers those living in the margins of our society by valuing their lived experiences, amplifying their voices and realigning current systems of power. Previously, Fiona served as the Director of Strategic Partnerships and Community Engagement for the DC Coalition to End Sexual Violence. She was also the Director of the Asian/Pacific Islander Domestic Violence Resource Project as well as Director of CONNECT's Legal Advocacy Program. Fiona graduated with honors from Wellesley College and received a Master's degree from The Fletcher School of Law and Diplomacy. Fiona also has a law degree from Brooklyn Law School. She firmly believes that our identities, ALL of our identities, are sources of strength, ingenuity and connection. Some of Fiona's most valued identities are: mother; spouse; first-generation Jamaican-American; avid reader and perpetual globetrotter. Fiona is also an unwavering optimist who believes that collectively we can end violence and oppression.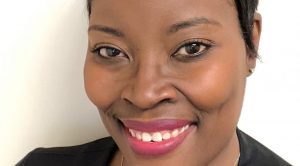 Chandra Dawson, Deputy Director of the DC Rape Crisis Center
Chandra Dawson is a Licensed Independent Social Worker with over 15 years of social work practice.   Throughout her professional career, she has served various marginalized populations primarily comprised of communities of color.  A large portion of her career has been spent designing, managing and implementing programs designed to meet the multifaceted needs of the underserved.  She has years of organizational experience providing case management, crisis intervention, supervision, group facilitation, training, consultation, and project management within organizations serving domestic violence and sexual assault survivors, perpetrators, and vulnerable populations within the District of Columbia.  As a social worker and advocate, Ms. Dawson is deeply committed to the development of anti-violence prevention and intervention efforts designed to address the intersecting issues of racial, gender and economic oppression.  She currently serves as the Deputy Director of the DC Rape Crisis, the nation's first and oldest rape crisis center.  In addition to her leadership role, she manages training and technical assistance service provision within her organization. Ms. Dawson is also a former 2020 Leadership Education and Advancement of Professionals (LEAP) fellow, a program funded by the Office of Violence Against Women.  She too serves on non-profit boards and independently provides training to other licensed professionals addressing various topics such as trauma, gender-based violence and cultural humility.  Ms. Dawson holds a Masters of Social Work from the University of Maryland with a specialization in Social Action and Community Development.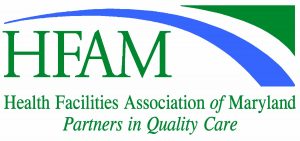 HFAM is authorized by the Board of Social Work Examiners in Maryland to sponsor social work continuing education learning activities and maintains full responsibility for this program. This training qualifies for 2 Category 1 continuing education units.