Faith Leaders and Social Workers Luncheon Seminar: MOLST Forms – What You Need To Know
April 3 @ 11 a.m. - 1:30 p.m.
Join us for our spring networking luncheon seminar, Medical Orders for Life-Sustaining Treatment (MOLST): What It Is and Why It Is Important.
Join us and meet our new Director of Pastoral Care, Rabbi Daniel Braune-Friedman, as he discusses this important form and what faith leaders should know. He will be joined by our Vice President, Medical Affiars/Medical Director, Dr. Elisa Gil-Pires. Network with colleagues, enjoy lunch and, as always, gain valuable information.
This free event is open to all faith leaders and social workers.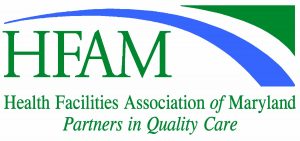 HFAM is an approved sponsor by the Board of Social Work Examiners. This program is approved for 2 Social Work Category I Education Units. Ample self-parking is available.