Important End-of-Life Conversations
September 10 @ 1 p.m. - 2:30 p.m.
Charles E. Smith Life Communities invites faith leaders and community members to join us for a Zoom webinar
Important End-of-Life Conversations
As our community continues to diversify, so do our feelings and attitudes around end-of-life planning and funeral practices.  Join us for an honest and sensitive panel discussion to speak about these important issues.
Speakers:
Rabbi Daniel Braune-Friedman, Director of Pastoral Care, CESLC, will speak about the range of opinions about cremation in Jewish law and his experience as a chaplain working with diverse Jewish families.
Robert Berman is the founder and director of the Halachic Organ Donor Society. He holds a Masters in Public Administration from Harvard University, a Masters in Business Administration from Baruch College, a Bachelor of Arts degree from Yeshiva University, Gruss Kollel and Yeshivat Hakotel. Berman has been published in New York Magazine, the Harvard Review, the Los Angeles Times, the Tablet, Ha'aretz, the Jerusalem Post, the Jewish Week, Moment Magazine, the Times of Israel, and the Jerusalem Report.
Berman will discuss brain death and organ donation in Jewish law.
Arielle Friedtanzer, End-of-Life Consultant, received an individualized Master's degree at New York University in May 2018, concentrating in Judaic Studies, Bioethics, and Social Work, and has completed 800 clinical hours with the goal of becoming an interfaith chaplain.
Friedtanzer traveled the country with her husband for almost 20 months giving in-person workshops and presentations about advanced care planning, death and grief, before taking a pause due to COVID-19 travel restrictions, at which point she turned to virtual events, including her weekly Facebook live series, Millennials and Mortality Mondays.
David Zinner is the founder and Executive Director of Kavod v'Nichum, Honor and Comfort, which has worked to restore to Jewish death and bereavement practice, the traditions and values of kavod hamet (honoring the dead) and nichum avelim (comforting the bereaved). He is also the co-founder and Executive Director of the Gamliel Institute, a center for leadership training and advocacy of traditional Jewish practice in the continuum of care at the end of life.
Zinner will provide information on how traditional Jewish funerals and burial are green and can be inexpensive. Zinner will discuss how the Greater Washington area may be one of the most progressive communities in the country, where you can combine environmental awareness and low cost as you follow traditional Jewish practices. With Coronavirus precautions, there are some challenges and some opportunities which will be addressed.
This is an online webinar. Your email confirmation will include Zoom log in details.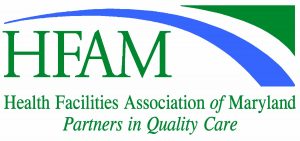 HFAM is an approved sponsor by the Maryland Board of Social Work Examiners. This program is approved for 1.5 Social Work Category I Education Units