LGBTQ 101: Understanding Terminology and How to Create a Welcoming Practice
March 3 @ 9:30 a.m. - 10:30 a.m.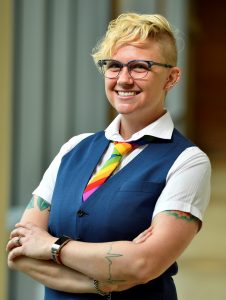 The LGBTQ+ (Lesbian, Gay, Bisexual, Transgender & Queer) community face significant discrimination when accessing care.
Join us as we welcome Clare Madrigal, BSN, RN, Owner, REACH: Rainbow Education And Consulting for Health, LLC.
In this program, Madrigal will explain the importance of understanding the barriers to healthcare and how to  incorporate inclusive practices that will benefit your clients, staff and organization. This LGBTQ+ 101 will include terminology, describe health and social barriers, and provide communication tools and tips for creating a welcoming practice.
Clare Madrigal has been an emergency nurse for 14 years, and serves as the LGBTQ+ Resource Nurse for two Johns Hopkins Medicine hospitals. In this role, Clare provides LGBTQ+ health education for staff and community outreach and advocacy for patients, as well as employees. As an emergency nurse at Frederick Health Hospital, Clare has implemented LGBTQ+ health education, and continues to encourage inclusive practices within the organization. Madrigal is also Vice Chair of The Frederick Center, which provides education and advocacy to the Frederick County LGBTQ+ community. As the owner of REACH: Rainbow Education And Consulting for Health, LLC, Mx. Madrigal provides LGBTQ+ health training for organizations, private practices and businesses. Certified in Plant-Based Nutrition, Clare assists with diet and lifestyle improvements.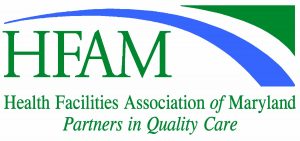 HFAM is authorized by the Board of Social Work Examiners in Maryland to sponsor social work continuing education learning activities and maintains full responsibility for this program. This training qualifies for Category 1 continuing education units.