Older Adults and Suicide: An Introduction to Screening and Intervention
May 10 @ 1 p.m. - 3 p.m.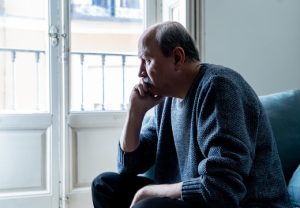 Older adults have the highest rates of suicide compared to other age groups. Unfortunately, the mental health needs of older adults are often dismissed and untreated. This webinar will help professionals better understand the risk factors and warning signs of suicide for older adults, including its connection to elder abuse and trauma. Attendees will feel more comfortable talking about suicide, gaining tools and resources for screening and intervention.
Social work continuing education credits are pending for this webinar.
Speakers:
• Amy Fier, LCSW-C, Director of Rep Payee & Friendly Visitor Programs at EveryMind
• Rachel Larkin, LCSW, Director of Crisis Prevention & Intervention Services at EveryMind
• Sydney Palinkas, LGSW, Community Outreach and Education Manager at the ElderSAFE Center