Providing Care to Lesbian, Gay, Bisexual, Transgender Elders Seminar for Social Workers and Healthcare Professionals
September 18 @ 3:30 p.m. - 5:30 p.m.
Keynote Speaker: D. Magrini
D. Magrini is the Assistant Director of Community Commitment and Training at Whitman Walker Health and stands as a senior trainer with 20+ years of experience in successful delivery of LGBTQ cultural competency trainings for doctors, nurses and social workers.  Whitman Walker's Cultural Competency trainings are designed to assist medical professionals to provide more culturally competent care by identifying barriers to care often faced by sexual minorities, and how those impact their access to health care.
Magrini served as lead instructor/organizer of SHE Circle — the Spirit, Health, Education Circle for African American lesbian and bisexual women, originally created in partnership Mautner Project and the Centers for Disease Control and Prevention.
Details about the seminar:
Cultural competency with sexual and gender minority older adults goes beyond just understanding seemingly ever-changing acronyms and terms.  This session will explore how health professionals can competently swim in this alphabet soup.  The session will explore the concepts of gender and sexuality; the importance of language; and strategies for putting session content into practice.
This training session serves as an introduction to working with patients and clients of diverse sexual orientations and gender identities in healthcare.  Topics include:  the basics of sexual orientation and gender identity; LGBTQ culture and history; using current language and vocabulary; LGBT health disparities and risks across the lifespan; and how to make healthcare settings more inclusive and welcoming for this increasingly visible population.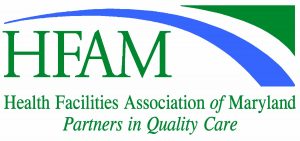 HFAM is an approved sponsor by the Maryland Board of Social Work Examiners. This program is approved for 2.0 Social Work Category I Education Units
Register online or call 301-770-8329