Recognizing and Combatting Ageism during the Covid-19 Pandemic and Beyond
March 18 @ 1 p.m. - 3 p.m.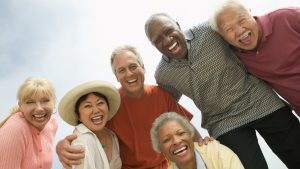 While it has always been present in our society, the Covid-19 pandemic has pointed a spotlight on the devastating consequences of ageism. Join the ElderSAFE Center for an interactive webinar on ageism, from the macro level down to the individual level. With the help of national experts, attendees will learn to recognize their own internal biases and how these ageist stereotypes affect how they view and support older adults. Finally, attendees will learn about promising practices to combat ageism. Social Work CEUs for this event are pending.
Speakers:
Julie Shoen, Deputy Director of the National Center on Elder Abuse (NCEA) at the Keck School of Medicine at the University of Southern California
Dr. Tracey Gendron, Chair and an associate professor of Gerontology at Virginia Commonwealth University
NOTE: This event will be held at 1 p.m. EST (Eastern Standard Time)