Sara and Samuel J. Lessans Healthcare Symposium
May 11 @ 8 a.m. - 3 p.m.
Reimagining Healthy Aging: Embracing Opportunities and Transforming How We Think About Getting Older
Please note that online registration is closed.  If you would like to attend in-person, we have limited number of seats still available. Registration opens at 8 a.m. at Woodmont Country Club, 1201 Rockville Pike, Rockville, Maryland. Onsite registration is $60
Charles E. Smith Life Communities, in partnership with Suburban Hospital, a member of Johns Hopkins Medicine, is pleased to convene the thirteenth annual Sara and Samuel J. Lessans Healthcare Symposium, Reimagining Healthy Living for Older adults. The symposium is made possible by Drs. Ellen and Stuart Lessans, in loving memory of Stuart's parents, Sara and Samuel J. Lessans.
Join leading physicians and public health experts for an inclusive and dynamic discussion as we explore the factors that affect healthy aging including physical and mental health issues, sleep patterns, gender and socio-economic differences and more.
Learning Objectives:
Gain an understanding on what healthy aging means and how to best guide your patients
Learn about the latest research on key factors that play a part in healthy living
Discover the latest trends and recommendations for healthy living in older adults
Keynote Speaker: Anthony Cirillo, FACHE, aging expert and an experienced thought leader in healthcare.
Topic: "The Meaning of Life"
Cirillo is on the national board of Senior N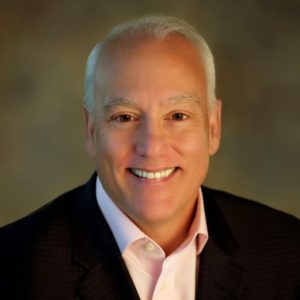 et and Chair of the Lake Norman Community Health Clinic. He is the former Senior Care expert for Verywell.com, a past executive board member for The Dementia Action Alliance, member of the Nationwide Financial/National Council on Aging Health and Wellness Roundtable and a member of the Bank of America Elder Care Policy Roundtable.
Cirillo writes monthly for U.S. News and World Report and Sixty and Me and appears monthly on the Charlotte Today television program. He is one of the top caregiving experts in the nation, often called in by top tier companies to serve on advisory panels in this important area.
Symposium Schedule:
8:00 a.m. Registrant check-in and Continental buffet breakfast
8:30 a.m. Welcome and Introduction
8:45 a.m. Morning Keynote Speaker – Anthony Cirillo, "The Meaning of Life"
Cirillo will provide 8 points related to quality of life.
10 a.m. BREAK
10:30 a.m. Breakout sessions (two concurrent breakout sessions)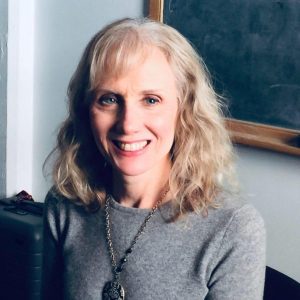 The Joys and Struggles of Growing Older: How Do Men and Women Differ? –Deborah Carr, PhD., Professor of Sociology and Director, Center for Innovation in Social Science, Boston University
Growing old is inevitably accompanied by physical declines and the loss of close social ties and important social roles. At the same time, relationships grow closer and healthy older adults thrive when pursuing new social roles. The extent to which old age is "golden" or marked by challenge differs by factors like gender and social class.
This presentation reviews the components of well-being in later-life, and highlights the reasons why men and women differ with respect to particular well-being domains. The talk concludes with recommendations for policies and practices to ensure a harmonious and happy late life.

LGBTQ Older Adults: Respected and Whole
Sadiya Abjani, Director of Training and Instructional Design, SAGECare
During this presentation, participants will explore eight suggestions for preventing bias and creating inclusive services in their communities for LGBT older adults to promote healthy aging. The presentation will explore conflict resolution, and concrete programming ideas and policies to ensure that staff and constituents feel respected and safe in congregate settings. Participants will walk away with an understanding of how an inclusive environment can improve the health and happiness of both staff and constituents.
11:30 a.m. BREAK
11:45 a.m. Breakout session (two concurrent breakout sessions)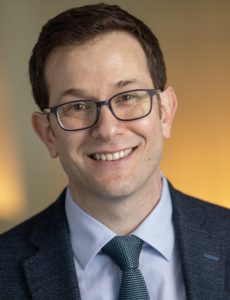 Is Good Sleep a Key to Healthy Aging?
Adam P. Spira, Ph.D., Professor, Vice Chair for Research & Faculty, Department of Mental Health, Johns Hopkins Bloomberg School of Public Health
In this talk, Dr. Spira will present data linking healthy sleep to better cognitive performance, brain health, and measures of functioning in later life.  Spira will also discuss the potential role of good sleep in maintaining health.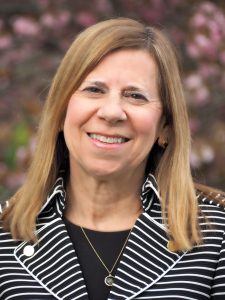 Optimizing Aging: Focus on Physical Activity Opportunities Rather than Loss and Decline –Carolyn Green Eichberg, Ph.D. Licensed Clinical Psychologist

An active lifestyle is the best prescription for optimizing aging. This breakout session will focus on explaining the World Health Organization's physical activity guidelines for older adults; outline the benefits of physical activity for psychological health, including emotional well-being and cognitive functioning; explain the mechanisms underlying the relationship between older adults' engagement in physical activity and improvement in quality of life; and identify state and national organizations dedicated to motivating active older adults to lead a healthy lifestyle through multi-sport competition.
12:45 p.m. Lunch
1:15 p.m. Keynote Luncheon Speaker – Arelis Torres, Clinical Nutrition Manager, CESLC
Nurtition and Longevity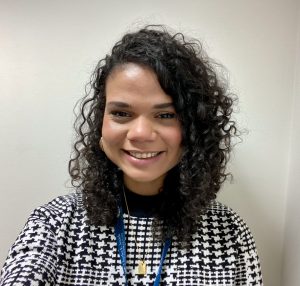 Arelis Torres completed her degree in dietetics from the University of Puerto Rico. She has been a registered dietitian/nutritionist (RDN) for almost 8 years and has focused most of her career in senior living. It has become her platform of choice to help older adults achieve wellness through nutrition.
Nutrition offers the means to improve health and well-being. This presentation describes the role of adequate nutrition and healthy lifestyle and how it affects the elderly population.
2:30 p.m. Wrap up
3 p.m. Event concludes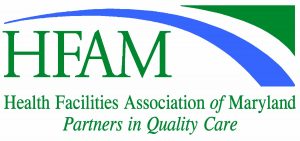 HFAM is authorized by the Board of Social Work Examiners in Maryland to sponsor social work continuing education learning activities and maintains full responsibility for this program. This training qualifies for 4 Category 1 continuing education units.
This nursing continuing professional development activity was approved by the Maryland Nurses Association, an accredited approver by The American Nurses Credentialing Center's Commission on Accreditation. This program is approved for 4.25 credit hours.
Thank you to the following sponsors: