Sara and Samuel J. Lessans Healthcare Symposium – Session I: Lessons Learned: Risk and Protective Factors
June 10 @ 10:30 a.m. - 12 p.m.
Join us for the first of three sessions of the Sara and Samuel J. Lessans Healthcare Symposium. Please note that we have split the annual symposium into three sessions which will all be  held virtually. Dates are June 10, 17, and 24. Register for any or all sessions. Each session is listed individually.
Session I: Lessons Learned: risk and Protective Factors.
Join Carolyn Eichberg, Ph.D. as she begins our program with a discussion on the lessons we have learned over the past year.
In addition to the unprecedented impact on physical health and mortality, COVID-19 has taken a staggering toll on our mental well-being.
Findings thus far point to a disproportionately high impact on older adults. Social isolation measures to prevent the virus' spread paradoxically induced symptoms of psychological distress and despair, as well as amplified preexisting psychiatric conditions.
This session will identify risk factors that have been the strongest determinants of mental health outcomes. It will also outline three personality skills that have played a protective role, including self-integration, self-efficacy, and resilience.
Participants will learn strategies to help older adults cope with the psychosocial implications of prolonged pandemic-related stress.
Eichberg will highlight narrative care, or reminiscence, as an effective clinical tool to counteract troubling media statements or marginalization, promote engagement, and enhance an older person's sense of mattering to others.
Learning Objectives:
What has been the mental health impact of the COVID-19 pandemic on older adults?
What have been the risk factors for the psychological health of older adults during the COVID-19 pandemic?
What have been the protective factors for the psychological health of older adults during the COVID-19 pandemic?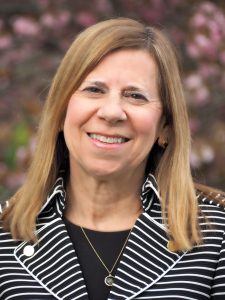 Carolyn Eichberg, PhD is a licensed clinical psychologist consultant for Charles E. Smith Life Communities, where she has provided behavioral health services to Post-Acute Rehab, LTC, ALF and ILF community residents for the past 13 years including: neurocognitive testing; psychotherapy; multidisciplinary consultation; behavior management; decisional capacity evaluations and staff in-services. Given the unprecedented demand for psychological services across all age groups, Eichberg expanded her outpatient practice this past pandemic year to resume treatment of younger
individuals, including teens, college students, and parents of young children.
Eichberg has published research papers and presented at conferences nationally and across the Washington, DC metropolitan area. She attended both Cornell and the University of Virginia and is a member of the American Geriatrics Society.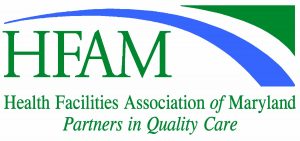 HFAM is authorized by the Board of Social Work Examiners in Maryland to sponsor social work continuing education learning activities and maintains full responsibility for this program. This training qualifies for 1.5 Category 1 continuing education units.
Continuing Education Credit: We are in the process of applying for continuing education for nurses.
Thank you to the following sponsors: