Sara and Samuel J. Lessans Healthcare Symposium
May 20 @ 8:30 a.m. - 2:30 p.m.
Please note that online registration is closed. If you would like to attend, please plan to register onsite, tomorrow, May 20, beginning at 8 a.m. at Woodmont Country Club, 1201 Rockville Pike, Rockville, MD. $50 for onsite registration.
Older Adults Living in a Post Pandemic World: A New Normal
Charles E. Smith Life Communities, in partnership with Suburban Hospital, a member of Johns Hopkins Medicine, is pleased to convene the twelfth annual Sara and Samuel J. Lessans Healthcare Symposium, Older Adults Living in a Post Pandemic World: A New Normal. The symposium is made possible by Drs. Ellen and Stuart Lessans, in loving memory of Stuart's parents, Sara and Samuel J. Lessans.
This year, the symposium will explore the challenges facing older adults living in a post pandemic world.
Join leading physicians and public health experts for an inclusive and dynamic discussion as we explore the effects the pandemic has had on the older adult population, lingering issues, and how we, as healthcare professionals, can help our patients navigate to lead successful, healthy, enjoyable lives.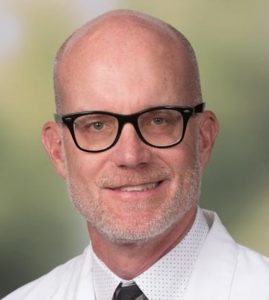 Morning Keynote Speaker: James Lee Wright, MD, PhD, MATS, CMD
Medical Director, Westminster Canterbury Richmond, Homecoming Memory Village Founder

Repentance, Renewal, Redemption – how faith-based communities can transform long term care
The devastation wrought by COVID has been unprecedented in the history of long term care. In light of this failure, it is clear that a new direction is needed in the delivery of long term care. In this presentation, Dr. Jim Wright, a geriatrician, theologian and ethicist, will speak to the role that faith-based non-profits must play in repairing and improving the long term care industry."
Jim Wright, MD, PhD, MATS, CMD is a physician, ethicist and advocate for elders in congregate care settings.  He is chair of the Ethics Subcommittee for AMDA – The Society for Post-Acute and Long Term Care medicine. He is medical director of Our Lady of Hope and Westminster Canterbury in Richmond, VA, and is particularly interested in developing ways to enhance the quality of life and dignity of people living with dementia. To that end, he founded Homecoming, a group dedicated to bringing the nation's first memory village to the Richmond area. Find them at Homecomingrva.org.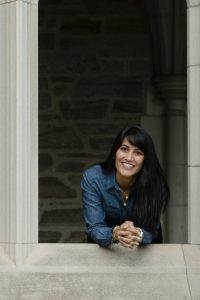 Luncheon Keynote Speaker:
Serena Jain, Mindfulness Teacher/ Facilitator and Health and Well-Being Coach
Mindfulness for Health Care Professionals in the Post Pandemic World
Mindfulness is the basic human ability to be fully present, aware of where we are and what we're doing, and not overly reactive or overwhelmed by what's going on around us. In this talk, healthcare professionals will be provided with a basic framework of the neuroscience behind mindfulness. The practical application of mindfulness as a tool for stress management in daily life both professionally and personally can enable one to go from merely surviving to thriving. Attendees will be led through a guided mindfulness practice to help support them in building and experiencing the resilience and ease that is a proven benefit of mindfulness.
Learning Objectives:
1. Attendees will be able to define mindfulness.
2. After learning about the science of mindfulness, attendees will be able to identify how mindfulness can support healthcare professionals in going from reactivity to response in times of stress.
3. Attendees will engage in a mindfulness practice session. They will take part in a mindful inquiry practice to understand the experiential skills they have acquired and how these skills can be used for stress-management.
Breakout Sessions:
Breakout I: What can healthcare professionals do to help older adults successfully live in this post pandemic world?
• Pazit Aviv, MSW, Village Coordinator, Aging and Disability Services
• Deanna Cho, LCSW-C, CMDCP, Center for Successful Aging
MedStar Montgomery Medical Center
Breakout II: Senior Living: Pandemic Era Challenges for Healthcare Professionals
• Elisa Gil-Pires, MD, SVP Medical Affairs, CMO/Medical Director, CESLC
• Diane Stern, ED, Revitz House
• Carolyn Eichberg, PhD, Clinical Psychologist, Independent Consultant, CESLC
• Kathleen McGuinness, Director, SmithLife Home Care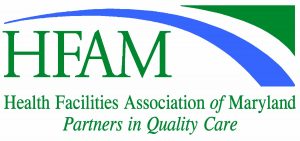 HFAM is authorized by the Board of Social Work Examiners in Maryland to sponsor social work continuing education learning activities and maintains full responsibility for this program.  This training qualifies for 4 Category 1 continuing education units.
The National Continuing Education Review Service (NCERS) of the National Association of Long Term Care Administrator Boards (NAB) has approved the below program as follows:
Title: Older Adults Living in a Post Pandemic World: A New Normal
Program Hours approved: 6
Approval Start Date: 5/20/2022
Expiration Date: 5/19/2023
Program Approval Code: 20230519-6-A84252-IN
Participant Hours approved: 4
CEU credit pending for nurses.
Online registration is closed. If you would like to attend, you can register onsite. Credit card or check only. Onsite registration is $50.
Thank you to the following sponsors: