Starting the Conversation: Older Adults and Suicide
May 11 @ 1 p.m. - 3 p.m.
Event Navigation
Please note that this event is currently sold out. If you would like to be placed on the wait list please email painter@ceslc.org.
Older adults have the highest rates of suicide compared to other age groups. Unfortunately, the mental health needs of older adults are often ignored and left untreated. This webinar will address the unique mental health needs of older adults, debunking common myths. Using a case example, attendees will learn about risk and protective factors, warning signs, and resources available to older adults at risk of suicide. This webinar will help attendees feel more confident discussing suicide with older adults in their lives. This webinar is designed for professionals and community members working with older adults.
Speakers: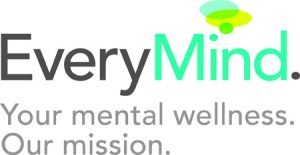 • Amy Fier, LCSW-C, Director of Rep Payee & Friendly Visitor Programs at EveryMind
• Rachel Larkin, LCSW, Director of Crisis Prevention & Intervention Services at EveryMind
• KerryAnn Aleibar, LCSW-C, Program Manager at the ElderSAFE Center
• Sydney Palinkas, LGSW, Community Outreach and Education Manager at the ElderSAFE Center
Continuing Education: 2.0 Credit Hours
EveryMind will provide continuing education certificates to those in attendance for the entire live webinar. Attendees may request certificates in the evaluation after the webinar.
EveryMind is authorized by the Board of Social Work Examiners in Maryland to sponsor social work continuing education learning activities and maintains full responsibility for this program. This training qualifies for Category I continuing education units.
Thank you to the following sponsors: