Symposium Summit: A Follow Up Discussion on The Role Of Medical Ethics in the Care of an Older Population
October 24 @ 8:30 a.m. - 10:30 a.m.
Event Navigation
For those who attended the May symposium….
Join us for the first
Symposium Summit: A follow up discussion on
The Role of Medical Ethics in the Care of an Older Population
Wednesday, October 24, 2018
8:30 a.m – 10:30 a.m.
Charles E. Smith Life Communities, Wasserman Residence
6121 Montrose Road, Rockville, MD 20852
Speakers will provide a more in-depth discussion of the role of medical ethics and the challenges faced by professionals.
This will be followed by table discussions and end with a question and answer session.
Space is limited. Early bird registration is open only to those who attended the Sara and Samuel J. Lessans symposium on May 4th.
Speakers: 
Reverend Charles Harrell
Director of Pastoral Care, Asbury Solomons
Rene Laje, PhD, LCSW-C
Program Coordinator in Outpatient Mental Health, Jewish Social Service Agency
Arlen Gaines, LCSW-C, ACHP-SW
Jewish Social Service Agency

Schedule:
8:30 a.m.  Registration and Buffet Breakfast
8:40 a.m.  Presentations
9:15 a.m.  Table Discussion
9:30 a.m.  Question and Answer session
9:50 a.m.  Wrap Up
Breakfast will be served. Ample complimentary self-parking is available.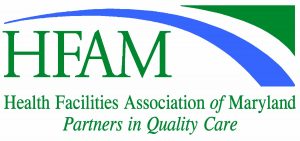 This program is sponsored by the Health Facilities Association  of Maryland an approved sponsor of Category 1 Continuing Education Credits through the Maryland Board of Social Work Examiners. The program is approved for One Category 1 Continuing Education Credit.