Symposium Summit
October 17 @ 8:30 a.m. - 10:30 a.m.
Symposium Summit – Four Chronic Diseases Transforming Aging and Health Care
As a follow up to the Spring Symposium, this event will provide time for attendees to network, share ideas and learn more  about the commonalities and complexities of treating cancer, diabetes, dementia and heart disease in an older population. Speakers will present, followed by time for groups of attendees to discuss the issues, report out on their discussion and ask questions.
Online Registration is closed. Please call 301-770-8329.
Speakers:
Edward Healy, M.D., MBA, chair of Cardiology, Suburban Hospital
Linda Dunbar, vice President of Care Management and Population Health, Johns Hopkins Healthcare
Monica Talcott, Social Worker and Clinical Liaison, Season's Hospice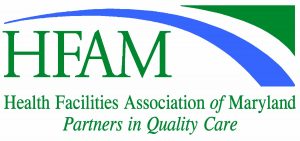 HFAM is an approved sponsor by the Maryland Board of Social Work Examiners. This program is approved for 1.5 Social Work Category I Education Units