The Benefits of Art and Creativity As We Age
August 19 @ 1 p.m. - 2:30 p.m.
Event Navigation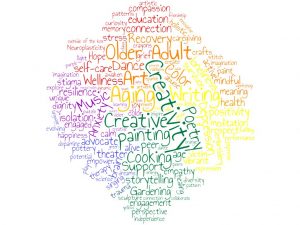 The Benefits of Art and Creativity As We Age
"Whatever your age and whatever your circumstances, whatever your talents or skills, your dreams your desires, whatever you see as your limitations…creative expression can boost your energy and outlook, improve your relationships, and help you get more out of every day." -Dr. Gene Cohen
Join the ElderSAFE Center for an interactive presentation on creativity, aging and mental health. Kim Burton, with Mental Health Association of Maryland, will share the many benefits of creativity on mental health and wellness, including ways to integrate creative practices into your everyday life. Burton served as the Director of Adult Programs with the Mental Health Association of Maryland for over 20 years. She continues to be an educator on late life behavioral health issues and offers her lived experience as an advocate for necessary improvements to behavioral health and aging networks serving older adults.
Karen Webber will share her experience as a teaching / performing artist and poet, and the work she does with older adults around creativity and recovery. Webber currently works with the Mental Health Association of Maryland on a new initiative – a musical wellness series "Keep On the Sunny Side" for older adults, integrating themes of positivity and resilience to combat isolation and loneliness. Finally, Webber will lead us through an activity so participants can begin getting in touch with their creative side.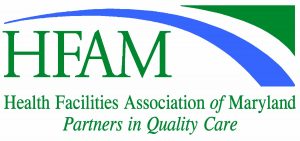 HFAM is authorized by the Board of Social Work Examiners in Maryland to sponsor social work continuing education learning activities and maintains full responsibility for this program. This training qualifies for 1.5 Category 1 continuing education units.