The Holocaust Survivor Program
August 18 @ 12 p.m. - 1 p.m.
Charles E. Smith Life Communities is proud to be the home to so many of the local areas Holocaust Survivors. Join us as we welcome Deborah Adler, Manager of the Holocaust Survivor Program at JSSA as she leads a discussion about this important program.
JSSA has an enduring shared commitment to care for and provide safety net services to Holocaust survivors residing in our community.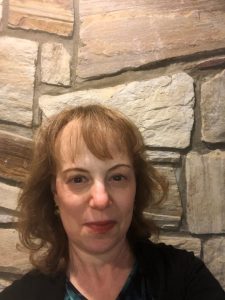 Deborah S. Adler has worked in the field of aging services for over 20 years, serving in a number of leadership positions at Integrace Copper Ridge, Easter Seals DC MD VA, the Erickson School at UMBC and other organizations throughout the Baltimore-Washington region.  She joined JSSA in 2018 as the Holocaust Survivor Program Manager. In this role, she oversees social welfare services and other programing for Holocaust survivors in the Greater Washington, DC area. In addition, she has served in a number of volunteer roles including as Chair of the Howard County Commission on Aging and as Secretary of the Board of the Maryland Gerontological Association.  Deborah holds a B.A. from the University of Pennsylvania, an M.A. in Russian Area Studies from Georgetown University and an M.B.A. from the University of Maryland.