There She Was: The Secret History of Miss America featuring author Amy Argetsinger
December 9 @ 6 p.m. - 7 p.m.
Event Navigation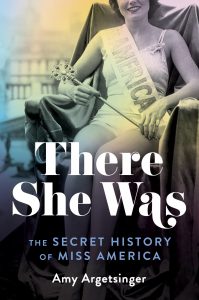 Join us as we welcome Amy Argetsinger, Washington Post Style section editor and longtime pageant fan, as she leads a discussion about her new book, There She Was: The Secret History of Miss America. Argetsinger's fascinating look back at the Miss America pageant as it reaches its 100th anniversary brings the hidden world of the iconic competition to life in this deeply reported journey through Miss America's past and present, featuring interviews with dozens of the women who won or desperately sought the title.
Poignant and revelatory, THERE SHE WAS charts the evolution of an American institution alongside the country's changing ideas around gender, race, feminism, and beauty. At the same time, it is a warm and captivating look at the friendships between the women who have indelibly come to define American femininity, and the unlikely sisterhood that has kept the pageant alive for a century.
If you would like to purchase the book, please use this link.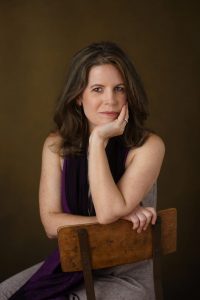 Amy Argetsinger is an editor for The Washington Post Style section.
A staff writer since 1995, she authored the Post's Reliable Source column for several years before becoming an editor in 2014.