Transformational Leadership in Sports
October 10 @ 6:30 p.m. - 9:30 p.m.
CESLC invites you to its business professionals networking event, Transformational Leadership in Sports.
Join us for a thrilling in-person evening at AMP at Pike and Rose as we welcome local experts in professional sports who will discuss their experiences, viewpoints and the ever-changing challenges and accomplishments surrounding leadership in sports.
Panelists to date: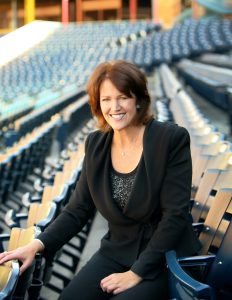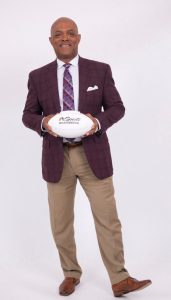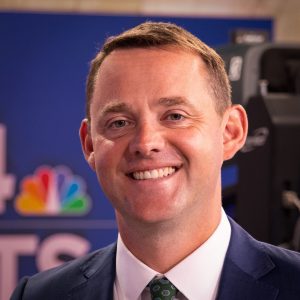 Panelists (from left):
Christine Brennan, Christine Brennan is an award-winning national sports columnist for USA
Today, a commentator for CNN, ABC News, PBS NewsHour and National Public Radio, a best-selling author and a nationally-known speaker. Named one of the country's top 10 sports columnists by the Associated Press Sports Editors multiple times, she has covered the last 20 Olympic Games,
summer and winter. In March 2020, Brennan was named the winner of the prestigious Red
Smith Award, presented annually to a person who has made "major   contributions to sports journalism."
Brian Mitchell and JP Finlay , co-hosts of the radio show BMITCH & FINLAY show on 106.7 The Fan
Brian Mitchell serves as an analyst of many of the Washington Commanders focused sports shows, where he delivers extensive analysis and commentary covering the top regional and national sports stories.
As a player, Mitchell spent 14 years in the NFL as a return specialist and running back from 1990 – 2003, In 223 games, he gained more than 23,000 all-purpose yards, which is the second on the all-time NFL list. He recorded 13 career special-teams touchdowns, which also ranks second in NFL history.
A Super Bowl Champion with the Washington Redskins in 1992, Mitchell was named an NFL All-Pro three times, and was a Pro Bowler in 1995. He was inducted into the Redskins 'Ring of Fame' in 2009 and was named to the team's 70th Anniversary Team. Mitchell played collegiately at the University of Southwest Louisiana, which is not the University of Louisiana at Lafayette.
Additionally, Brian is the author of "A Champion's Heart", founder of Ridin' 30 Cycling Club and is involved in several philanthropic endeavors.
JP Finlay is the leading Commanders Insider in Washington, covering the team since the rocket ship that was Robert Griffin III's rookie season in 2012, through the firing of Bruce Allen and the sale of the team from Dan Snyder to Josh Harris.
A D.C. native with degrees from University of Maryland and Georgetown University, Finlay comes by his passion for DMV sports naturally. While football is the focus, JP can talk Nationals, Wizards, Capitals and all the local colleges with anybody that's interested.
Finlay is a member of the Pro Football Writer's of America and SAG-AFTRA.
If you are purchasing a table please note that tables accommodate a maximum of 10 people. The event includes cocktails, dinner, and complimentary parking.