Trauma-Informed Yoga and Music Therapy: A Holistic Approach to Addressing Trauma in Older Adult Survivors
January 18 @ 1 p.m. - 3 p.m.
Event Navigation
Join the ElderSAFE Center as we explore the use of music therapy and trauma-informed yoga with older adults who have experienced trauma. For some older adults, especially those with cognitive impairments, traditional psychotherapy is not always an appropriate and effective treatment to address trauma symptoms.  In 2016, the ElderSAFE Center began their Trauma- Informed Holistic Therapy program, offering yoga and music therapy to shelter clients. In this interactive webinar, attendees will learn from ElderSAFE's holistic therapy team – Diane Eisenhower and Cheryl Kravitz. Through case examples, they will discuss how these holistic approaches can be used and adapted to address trauma in older adult survivors.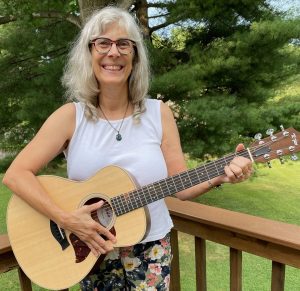 Diane Eisenhower is a board-certified music therapist and owner of DLE Music Therapy, LLC, a private practice she established in August 2016.  Diane has over 35 years' experience working with children, adolescents, and adults of all ages addressing mental health issues, communication and social challenges, physical concerns, and cognitive challenges.  Currently Diane works for ElderSAFE and the Jewish Council for the Aging Kensington Club, an early-stage memory care program. She also works with private clients from preschool age to seniors.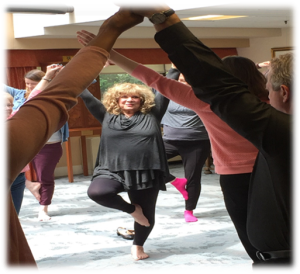 Cheryl Kravitz is a graduate of the Willow Street Yoga Teacher Training Program and has received additional certification to teach yoga to survivors of trauma, restorative yoga and yoga for brain longevity. She teaches specialized yoga to people with injuries, survivors of abuse, individuals with dementia and caregivers. In addition to working with ElderSAFE, Cheryl instructs weekly classes in Maryland at two studios, substitutes frequently at a third, and conducts private lessons. She facilitates ongoing workshops for survivors of trauma.
Through this webinar, attendees will
Increase their knowledge of music therapy and identify the role of music therapists
Learn about the benefits of trauma-informed yoga and how it can be adapted for people of all abilities
Understand how trauma-informed yoga and music therapy can be used to address trauma in older adult survivors including those who suffer from cognitive impairment and or have limited mobility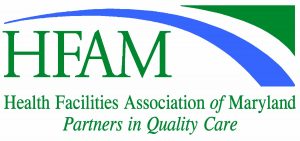 HFAM is authorized by the Board of Social Work Examiners in Maryland to sponsor social work continuing education learning activities and maintains full responsibility for this program. This training qualifies for 2 Category 1 continuing education units.