Understanding Intimate Partner Violence in Later Life
October 22 @ 10 a.m. - 11:30 a.m.
In honor of National Domestic Violence Awareness Month, the ElderSAFE Center is exploring intimate partner violence in later life. Experts will discuss how intimate partner violence intersects with elder abuse, including the unique experiences and barriers faced by older survivors. Attendees will learn how to support older survivors, available resources, and how to effectively advocate within systems. This webinar is designed for professionals serving older adults, domestic / sexual violence advocates, Villages, and community members.
Speakers:
Bridgette Stumpf, Executive Director of Network for Victim Recovery of DC (NVRDC)
Zaneta Green, Community Housing Programs Advocate at the District Alliance for Safe Housing (DASH)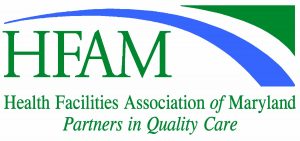 HFAM is an approved sponsor by the Maryland Board of Social Work Examiners. This program is approved for 1.5 Social Work Category I Education Units