Women's Networking Event
October 28 @ 6:30 p.m. - 9 p.m.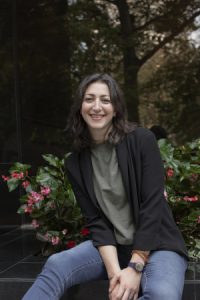 Join us for our HYBRID Women's Networking Event.
Choose to join in-person or via Zoom. Either way, you'll enjoy an engaging and delicious presentation by Amy Zitelman, author of The Tahini Table and co-owner of Soom  Foods.
Amy is the youngest of the Soom Sisters. She graduated from the University of Delaware with a Bachelor's Degree in Communication in 2011 and spent the following year soaking up Israeli culture and teaching English in Israel. She has been talkin' tahini since January 2013.
Zitelman is passionate about utilizing her interpersonal communication skills and working with all members of the Soom Crew to manage Soom's short- and long-term company goals. She was named to Forbes 30 Under 30 Class of 2018 List for the Food and Drink category and she is author of The Tahini Table, Go Beyond Hummus with 100 Recipes for Every Meal and in Between.
Amy is married to Darren and they have two sweet sons, Henry and Jesse, and a sensitive dog, Taz. Amy enjoys doing yoga, bowling, and spending time outside with her family.
Registration coming soon.
Thank you to the following sponsors: