Women's Networking Night
October 25 @ 7 p.m. - 9:30 p.m.
$36
Inner Calm, Outer Radiance: The Real Secret to Ageless Beauty
Join us for the annual Women's Networking Night as we welcome Dr. Keira Barr, dual board-certified integrative dermatologist, somatic coach, breathwork guide.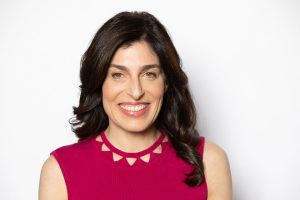 Barr will take us beyond the surface to reveal the real reasons your skin is struggling.
Does your complexion need a boost?  If you have tried all the latest beauty trends, but your skin has lost its glow…it's time to redefine your experience of skincare.
So many of us are spending our days spinning in anxiety, overwhelm and stress. We create a "skin story" of who we should be beneath the surface so that we are worthy of love and acceptance. The weight this story carries can be crushing especially when you're menopausal and aging in a society that prioritizes sexuality and youthfulness as a metric of your worthiness and value.
We try to think our way out of the story, but all it leads to is exhaustion, frustration and shame. The truth is: you can't think your way out of your story. The storyline you're looking for is beyond skin deep. It's just a matter of learning how to listen to it.
And that's exactly what you'll do at this event. If you want to live your life from a place of ease, calm and comfort in your skin, you need to attend this presentation. Join Dr. Keira Barr as she reveals the only long term fix that offers immediate results for radiating a glow that never fades.
Dr. Barr blends science with soul empowering women with the tools needed to help them gain the calm, clarity and confidence they crave. As a former Assistant Clinical Professor at UC Davis in the departments of dermatology and pathology, editorial reviewer of multiple leading medical journals, medical advisor within the personal care and tech communities, Dr. Barr is dedicated to providing the most-cutting edge and innovative solutions to support women's health. Through hosting the Skinny Dipping Prescription podcast and creating her flagship program Somatic Skincare, she's redefining skincare as the embodiment of our lived experience through no B.S. conversations, straight-up truths and tangible, actionable advice. Her work has been featured in MindBodyGreen, Better Homes and Gardens', Reader's Digest, Glamour, SELF, Oprah Magazine, and more. 
The event begins with cocktails and a buffet dinner reception. We are selling copies of Dr. Barr's book, The Skin Whisperer. Dr. Barr will offer a book signing following the presentation.  The program will begin at 7:45 p.m. and we will conclude with coffee and dessert.
Thank you to the following sponsors: