Women's Wellness: Eat Right For You
April 26 @ 7 p.m. - 9 p.m.
Event Navigation
Join us for the first in a series of Women's Wellness programs. At this event, we'll hear from two experts in the field of nutrition. Learn how to eat right for you – and how to make simple changes to every day recipes to improve them for your way of eating.
ONLINE REGISTRATION IS CLOSED. If you would like to attend, please call 301-770-8329. You can bring a check for $36 to the event or pay via credit card when you arrive.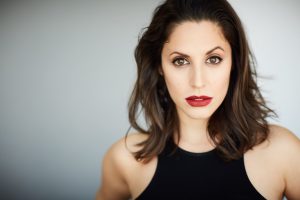 Amelia Meyers Rosenwach is a certified nutritionist, who is also an actor, singer-songwriter, and the current Mrs. Maryland Petite USA. Her platform is raising awareness and advocacy for Crohn's Disease, which she was diagnosed with at age 17. She is also an art therapist and believes that wellness for your body comes from a combination of artistic expression, breath work and nourishing your body to give you the fuel to live your best life.
Meyers Rosenwach will lead a brief breathing workshop and teach us about core vocal warmups.  She will talk about Crohn's disease and her experiences and share tips on how you can easily swap a few things in your kitchen to adapt to an anti-inflammatory diet.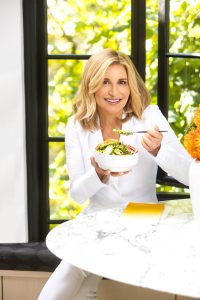 Elise Museles is a certified eating psychology and nutrition expert, creator of the Food Story platform, and host of the popular podcast Once Upon a Food Story. As an author, speaker, and mind-body eating coach, Elise's mission is to empower people to create a healthier relationship with food and their bodies by changing what's on their plate—and what's in their minds. Museles most recent book is Food Story: Rewrite the Way You Eat, Think, and Live.
Museles holds four certificates in holistic health and integrative healing. She is on the Environmental Working Group board of directors and has been a National Institutes of Health (NIH) grant recipient for five years in a row. Her work has been featured in O, The Oprah Magazine,  Forbes, Health, Self, ELLE, Well+Good, and other outlets.
Cocktails and buffet dinner will be served prior to the program; dessert reception will follow.
Host Committee:
Monica Abrams
Alison Baraf*
Susie Barnello
Sara Cohen
Jessica Isen
Andee Forster
Ilene Gordon
Samantha Gordon
Rebecca Gross
Robin London
Sheryl Miller
Stephanie Posner
Paula Robinson*
Lisa Schneider
Stacey Topol
Natalie West*
* member Charles E. Smith Life Communities Board of Governors
Thank you to the following sponsors: