Women's Wellness with a Twist!
November 30 @ 7 p.m. - 9:30 p.m.
NOTE: This event is sold out. We hope you will join us for other events.
The women of the Board of Governors of Charles E. Smith Life Communities invite you to

Women's Wellness – With A Twist!
Wednesday, November 30, 2022, 7 – 9:30 p.m.
Rendezvous Rockville, 12104 B Wilkins Avenue,  North Bethesda, MD 20852
Join us for cocktails and networking, then sit back and enjoy brief presentations and demonstrations from our esteemed panelists.
NOTE: Limited seats are available.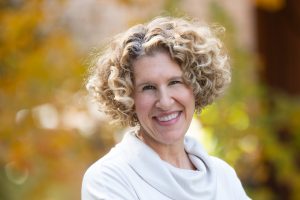 Lori Fish Bard, CNS, LDN, clinical nutritionist and owner of Healthy Heartbeet Nutrition Counseling.
Bard strives to empower women, men and children to live their lives with hope and zest and be active participants in their own health. Her research-backed approach teaches how to eat, live, and be the healthiest version of ourselves. Bard believes in the core principle that real, whole foods nourish our bodies and our health and uses a holistic approach to help develop sustainable habits to live a healthy and balanced life.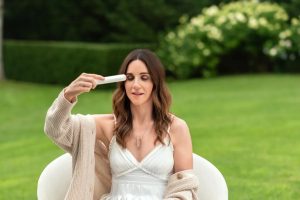 Angela Segal, PhD, Energy Healing Practitioner 
Dr. Angela Segal combines a cerebral mind with a hippie soul. Bridging the scientific and the metaphysical worlds, Angela Segal, PhD, uses Energy Medicine to help people heal their Mind, Body, and Spirit. With over a decade of leading Energy Healing sessions and a PhD in Clinical Psychology, Angela has a keen insight into what drives human behavior. Guided by her intuition and her heart, Angela helps people unlock their highest, truest selves.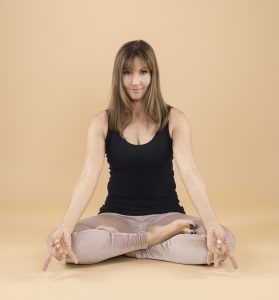 Sarah Schain, yoga therapist, breath coach, sound practitioner and owner of Somobreathe.
Schain utilizes Sound Therapy, Integrative Movement Therapy, and Breathwork to reduce stress and optimize clients' well-being. Sound Healing (aka 'Sound Bath') is a guided acoustic meditation designed to induce a state of deep relaxation. The instruments, which were used for healing since ancient times, are tuned to the frequencies with therapeutic effects on the physiological, psychological, and neurological systems of the body.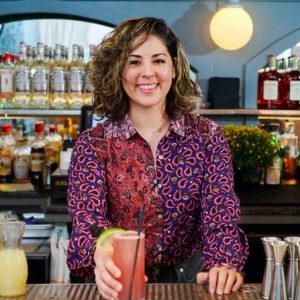 Rita Kirkpatrick, head bartender, Morris American Bar
Rita Kirkpatrick is the head bartender at Morris American Bar, a craft cocktail bar at the convention center. She has competed in cocktail competitions around the city and contributes to the DMV community by organizing musically themed fundraisers at her home bar. She will provide a demonstration on how to make alcoholic and non-alcoholic beverages that you can use for parties or just for yourself at home as a night cap with samples available for tasting during the event.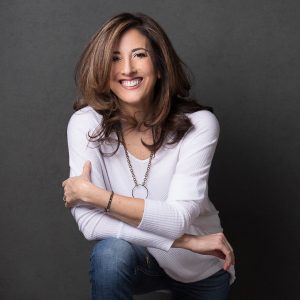 Lauren Chelec Cafritz, founder of Vitality Breath, breathwork teacher, author of Breath LOVE, US National Representative for the International Breathwork Foundation
Lauren brings enormous passion and an integrative and engaging approach to sharing the transformative power of the breath. She uses various techniques and conscious connected breathing to teach people how to use their breath to increase emotional and physical wellness.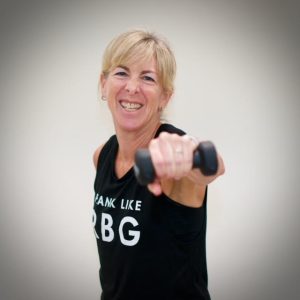 Jody Rabhan, MSW, MA, and certified Group Exercise instructor through AFAA, Les Mills Body Pump instructor, and Mad Dogg Spinning instructor; co-owner of Triple Threat Bethesda.
Jody Rabhan is the Chief Policy Officer for the National Council of Jewish Women. Equally important is that she is a certified Les Mills Instructor, teaching Body Pump, spin, step and more. Jody is one of the leaders of Triple Threat Bethesda, a trio of women leading outdoor fitness classes. Rabhan has been a fitness trainer for 15 years – and is an advocate for women continuing to include weight training in their weekly exercise programs.
Host Committee
Alison Baraf*
Nanci Bramson
Sara Cohen
Draga Dubick*
Amy Fink
Andee Forster
Julia Gertler
Samantha Gordon
Suzanne Greenleigh
Rebecca Gross
Robin London
Sheryl Miller
Jacki Rams*
Paula Robinson*
Lisa Schneider
Stacey Topol
Natalie West*
*member Charles E. Smith Life Communities Board of Governors