Landow House
Assisted Living Apartments
Our team of healthcare experts provides personalized care and as-needed support in a private apartment setting. From daily life assistance to medical care and rehab therapy, our quality services enable residents to continue to enjoy meaningful experiences each day.
The independence you want. The support you deserve.
Engage in innovative lifestyle and leisure programs and virtual excursions to museums, parks and entertainment with our in-house closed circuit TV community engagement platform.
Amenities
Breakfast, lunch, and dinner room service delivered to your door
Spacious 1 -and 2-bedroom apartment homes
Lifestyle and leisure programming specializing in music, creative engagement and wellness
Outdoor gardens and beautifully landscaped terrace
Commitment to Quality
On-site licensed nurse 24/7
Physicians house calls available
Physician services on campus at Hirsh Health Center
On-site physical, occupational and speech therapy services in our state-of-the-art rehab suite
Personal care services available through SmithLife Homecare
A continuum of care on-campus including our top ranked Post-Acute Care Center
Frequent cleaning with disinfectants of high-touch areas such as staircases and elevators
Sanitization stations on all floors in all of our buildings.
Explore Our
Apartment floorplans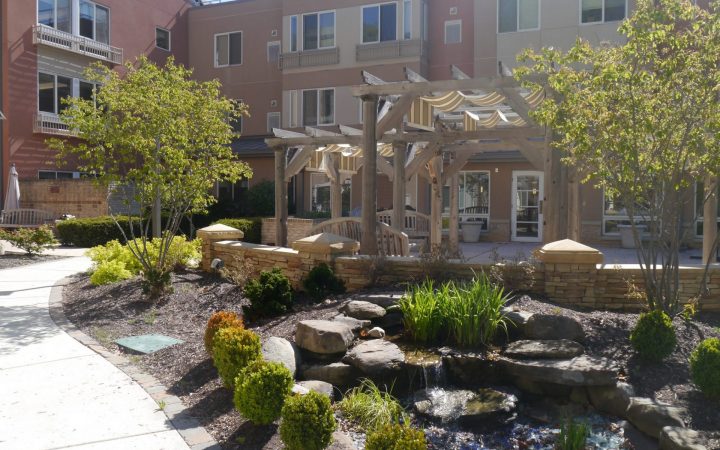 Amenities
Residents enjoy a variety of on-campus amenities in our well-appointed common spaces. Our movie theater, library, art gallery, and lush outdoor gardens are just a few examples.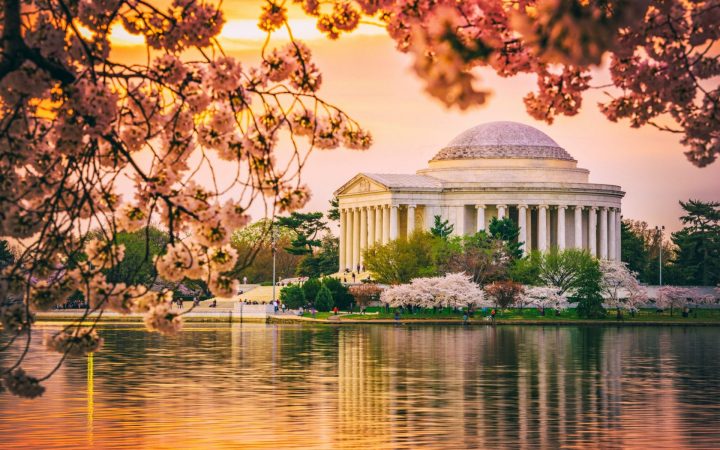 Leisure
Our programming is constantly evolving in response to residents' preferences. From movie showings and book discussions, to special interest clubs and family activities, you are sure to find many options that suit you.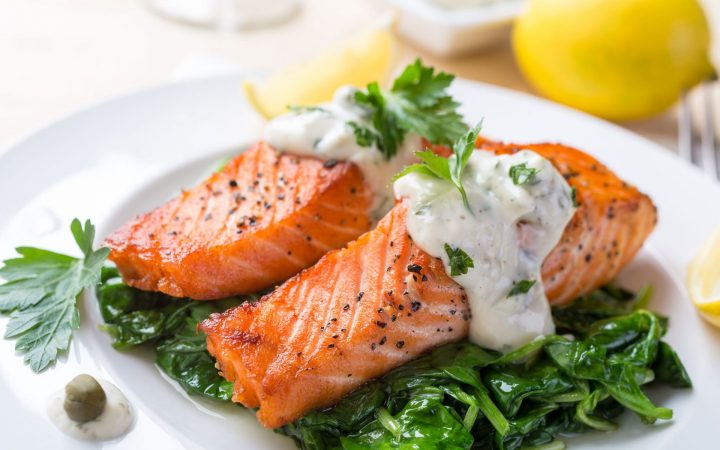 Dining
Enjoy kosher meals served daily in our elegant dining room. Our delicious menus include horseradish-crusted salmon, rosemary carrots, quinoa salad, and bread pudding.
Why choose Landow House?
Because we set the bar high. Landow House is a recipient of the 2021 Silver - Achievement in Quality Award from the National Center for Assisted Living and 2020 Best Assisted Living by Washington Jewish Week. Landow House is also a MUSIC & MEMORY® certified care organization.

Assisted Living
Residence
The assisted living apartment homes at Landow House feature 1- and 2-bedroom floorplans, access to an array of amenities, and three meals served daily.
Watch Video
Your experience
begins here.
Let our team introduce you to the possibilities that await you at Landow House. Be our guest for a private tour and discover what residents already have—Charles E. Smith Life Communities is an incredible place to call home.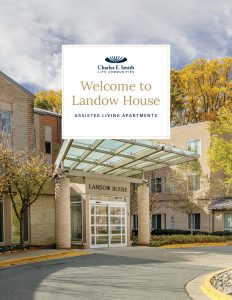 Read More
Download the Guide to Landow House for a look at floorplans, dining selections, programming highlights, amenities, and more.
Close
Read More
Download the Guide to Landow House for a look at floorplans, dining selections, programming highlights, amenities, and more.
Downloador receive in an email