GROWS provides a platform for networking, education, advocacy, and public awareness for senior service professionals in Montgomery County, Maryland.
"We are so proud to belong to GROWS and be part of such a crucial network of support for older adults in Montgomery County," said CESLC Director of Marketing Jill Berkman. " We are happy to host the Annual GROWS Holiday Breakfast and look forward to it every year."
Attendees gathered for breakfast, a networking session and the organization's annual meeting. They also had the opportunity to listen to Handel Mlilo, GROWS board president and Bruce Lederman, CESLC's vice president and chief operating officer. Lederman welcomed the group, "together we create a powerful network," he said. Industry relationships such as with GROWS are extremely valuable. "We are here to network, to know each other and to recognize each other," said Mlilo. 
The meeting included the presentation of The Debra Levy Humanitarian of the Year Award received by Mona Negm from the Muslim Community Center Seniors Program.
The "Scarves for Seniors" program is another highlight of the event. Guests brought wrapped hats, scarves and gloves for low income older adults who live in Montgomery County. More than 500 gifts were donated.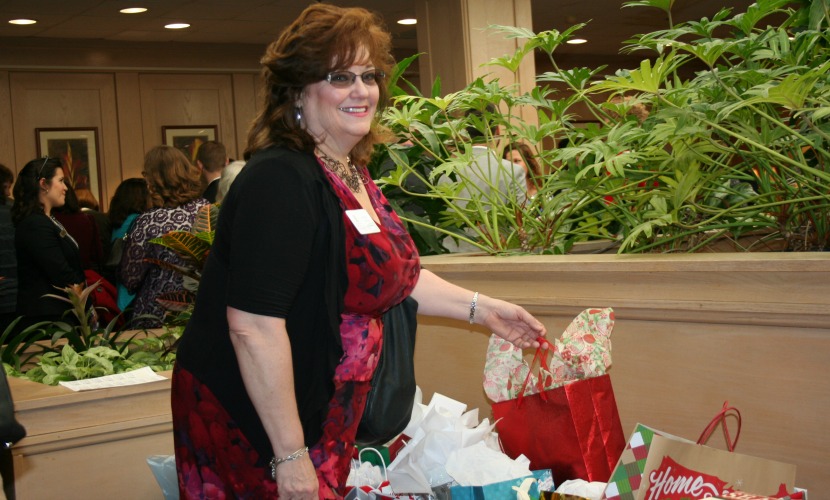 After the breakfast and meeting, participants toured our community to learn more about the programs offered to older adults on our campus.
For more details about our services and events visit smithlifecommunities.org.