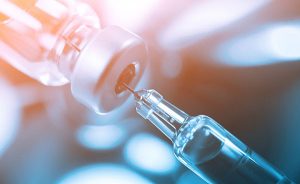 CESLC is extremely pleased to share with you that the CDC has placed our nursing home and assisted living centers in the priority tier-1 to receive the vaccine for COVID-19.
In partnership with CVS, distribution and administration of the COVID-19 vaccine to residents and team members at Hebrew Home of Greater Washington (HHGW), Landow House and Cohen-Rosen House will follow its recent approval by the FDA.
CVS will schedule and coordinate the on-site clinics. We have not been informed of the timing, but we have been advised that multiple visits will likely be needed to administer both doses of the vaccine.
We strongly encourage all residents and team members eligible for the vaccine to participate in the program. Please reference the CDC Fact Sheet here providing information on the benefits of vaccination.
Although this is welcome news for those we serve at HHGW, Landow House and Cohen-Rosen House and the team members who work there, the state of Maryland has not yet announced how it will prioritize administering the vaccine to other groups, the system used to distribute the vaccine, or to whom it will be distributed.
CESLC is strongly advocating to obtain vaccine access for those who live and work in our independent living residences, Revitz House and Ring House, and we will continue to communicate any updates affecting those residences in the coming weeks.
In the meantime, we ask you to continue to follow the three W's: wear a mask, wash hands and watch your distance. Thanks for your support in helping to keep our community safe.
To learn more about moving into Hebrew Home of Greater Washington please call 301-679-0539 and to learn about Ring House, Revitz House, Landow House and Cohen-Rosen House please call 301-679-0529.