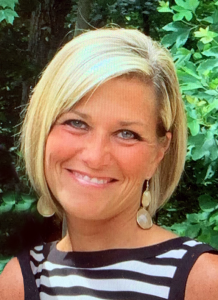 Charles E. Smith Life Communities (CESLC) welcomes Beth Love as director of Business Development where she oversees sales, strategy and marketing. Love joins us with more than 20 years of industry experience and a background in social work.
Getting to Know Love
Love attended Albright College in Pennsylvania and obtained a Bachelor of Arts in social work then earned a Master of social work at the University of Maryland. While in school, she worked in post-acute care where she discovered that she had a passion for working with older adults. Taking this passion to graduate school, Love interned at Stella Maris, a Maryland long-term care facility.
Stella Maris hired Love as a social worker for their subacute care center, and after two years there, she left to become the director of Social Services at Genesis Healthcare Center. This role set the tone for her transition to business development. Love transitioned from social work to business development and soon became Regional Marketing Manager then Regional Director of Business Development.
A Passion for Healthcare
"The leadership, innovation and mission at CESLC presented the competitive advantage that I was looking for in a healthcare organization," Love said about her transition to join our team. "I have always worked in healthcare and taking on a business development role with this mission-driven organization is exciting – I love the idea that anything is possible so long as you strategically go for it."
Vision and Leadership at CESLC
"I love building relationships with community providers, learning and teaching others how to make business development successful and fun," said Love. "As I started to feel ready to take on a new challenge my phone rang, and I knew I found a fit that was right. CESLC has a mission the leadership team has a vision and a work culture that I greatly respect and admire."
Tip from Love
"If you or someone you love are thinking of learning more about CESLC, I invite you to call me and discuss how we can support your requests."