Dear Residents and Families of Ring House,
I hope this message finds you healthy. Summer is in full swing at Charles E. Smith Life Communities (CESLC) as we continue to create meaningful experiences for those who reside with us. Teams across campus are working around the clock to support our residents through this pandemic. The work is harder than ever, and we are thankful for all of the creative ways that we continue to create genuine connections with our residents and with one another even as we cope with this situation.
As you know, Deanna Ziemba joined us as Interim Administrator of Ring House while we conducted a search for our new Ring House Executive Director. Deanna came to Ring House as the restrictions on social distancing and visiting started. Her leadership could not have been timelier.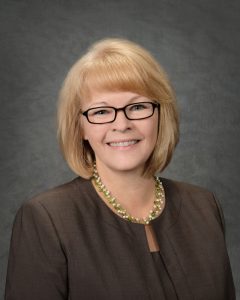 Today, I am pleased to announce that as of July 27, 2020, Simone Brock joined Charles E. Smith Life Communities as Executive Director of Ring House.
With over 24 years of experience in the healthcare industry, Simone comes to CESLC from EncompassCare Rehabilitation where she served as corporate director of operations for skilled nursing facilities and was responsible for 33 therapy teams. Prior to EncompassCare, Simone served as director of operations for RehabCare, our therapy partner provider, where she provided oversight to therapy services on our campus.
We are also excited to share that Deanna is now vice president of business development and marketing for CESLC and she will continue to collaborate with Simone as she transitions to her new role.
We are delighted that Simone has decided to join CESLC. Please feel free to drop her a welcome line at brock@ceslc.org as she is looking forward to continue the strong and meaningful relationships that Deanna has been building in the past few months.
Thank you for your continued support.
Sincerely,
Brenda Rice
Vice President, Operations