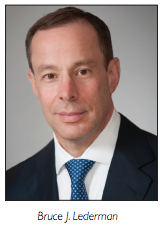 We are fortunate that our community experiences tzedakah every day on campus – when a volunteer offers time to enrich the living experience of our residents and when a team member finds the opportunity to do tzedakah when performing their job and fulfilling our mission.
A shining example of this is reflected by our colleague, Nancy Grossman. Prior to joining our team at Smith-Kogod Residence 10 years ago as a recreational therapist, Nancy was an active volunteer at the Hebrew Home. "When I was asked to join the CESLC team I couldn't believe that I was not only given the opportunity to have a job that I love, but to also enjoy the ability to do tzedakah every day I come to work," she says. As part of her job, Nancy often spends the High Holidays on campus assisting with residents who attend services.
She recalls how a Rosh Hashanah sermon given by Rabbi Michaels several years ago, inspired her to think of additional ways to incorporate the act of tzedakah into her job. Together, with residents from the 'Ladies Night Group,' who also attended that same service and were inspired by that sermon, they took action that year by distributing tzedakah boxes to residents of Smith-Kogod who wished to have one. By providing residents with tzedakah boxes, each individual was given an opportunity to fulfill the obligation of tzedakah and be part of the larger community.
As the leader of this organization, I am always humbled by these examples of tzedakah that capture the spirit of our team members and volunteers who are committed to positively impact the lives of those we serve.
Thank you for your unwavering support of our mission and essential services and programs we provide. Our commitment to you in this new year is to continue to live our values and fulfill your expectations as we work in partnership to provide quality services and meaningful experiences to our residents. I hope this new year is filled with health, happiness and sweet moments for you and your family. Shanah Tovah.