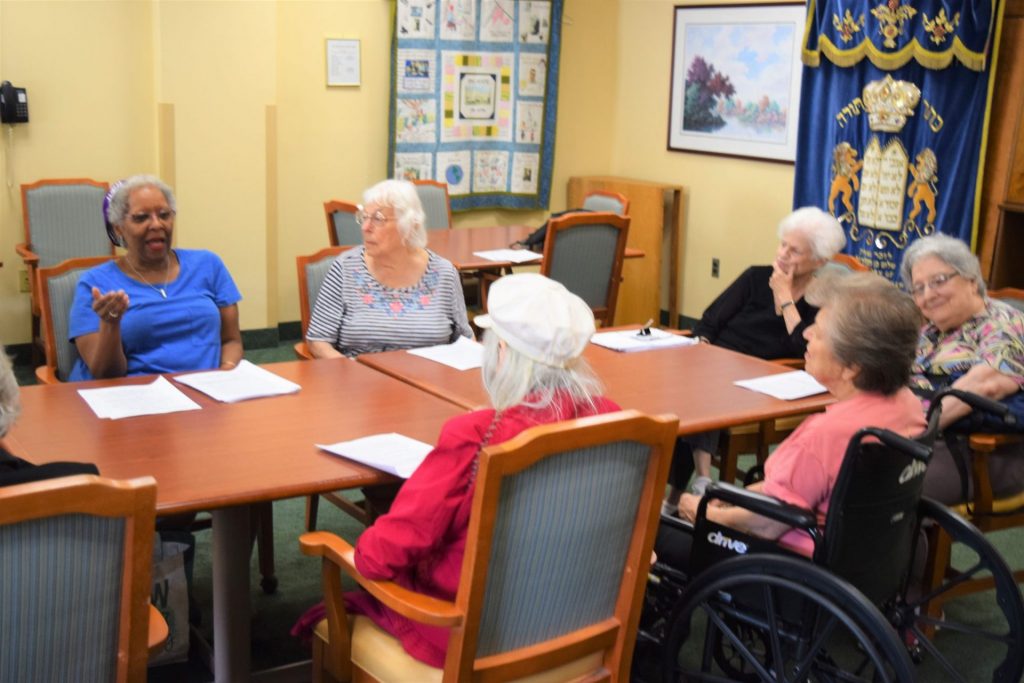 "I look forward to lessons, especially on the Prophets," said Ring House resident Susan S. "Hazzan Sojourner has a wonderful background, which makes the sessions that much more enjoyable."
Residents say they look forward to the Torah discussions held weekly at Ring House. During these discussions, participants say that they often find clarity around the ancient texts and discover deep connections between the teachings and their daily lives.
In these classes, using both the Torah and "The Hebrew Prophets" by Rabbi Rami Shapiro, Hazzan Sabrina Sojourner leads residents through an enlightening discussion about Jewish texts. They each share their thoughts after reading the Torah portion discussed and use a supplemental reading to identify the meaning of the text.
"[The goal of the program is] to deepen knowledge and to honor the connection to the Divine," said Sojourner. "New interpretations shed light on the words of the prophets." According to Sojourner, understanding of the Torah allows residents to continue to experience personal and spiritual growth. "These sessions afford them the opportunity to consider the different ways in which they see their life in this moment," said Sojourner.