If you or a loved one have experienced a serious injury, the future of your health may feel unpredictable, and your path forward may not be clear. But one thing is certain: the journey of healing and recovery requires compassion backed by expertise. That's where the Charles E. Smith Life Communities (CESLC) Wound Care Team comes in.
As a part of CESLC's award-winning medical team, the wound care team focuses on ensuring wounds, including pressure, venous, and vascular ulcers, are adequately treated with coordinated care. The team's approach to coordinated care includes the expertise of physicians, the medical director, assistant director of nursing, infection preventionist, dietitians, physical therapists, minimum data set (MDS) managers, and nurses. Each of these medical professionals works to improve the well-being of residents so they can have a brighter, healthier future.
How do we care for our patients?
"We enhance the day-to-day quality of our patients' lives," said Dr. Gil-Pires MD, FACP, CMD, CESLC's medical director.
The wound care team works collaboratively across disciplines to develop a comprehensive management plan:
First, the medical staff meets with the patient to understand the cause of the wound and evalua

te the extent of their injury.

The team then diagnoses and categorizes the wound while analyzing the potential impact it may have on other body systems.

Finally, each team member uses their expertise to create a tailored treatment plan and reviews it with the patient and their family members.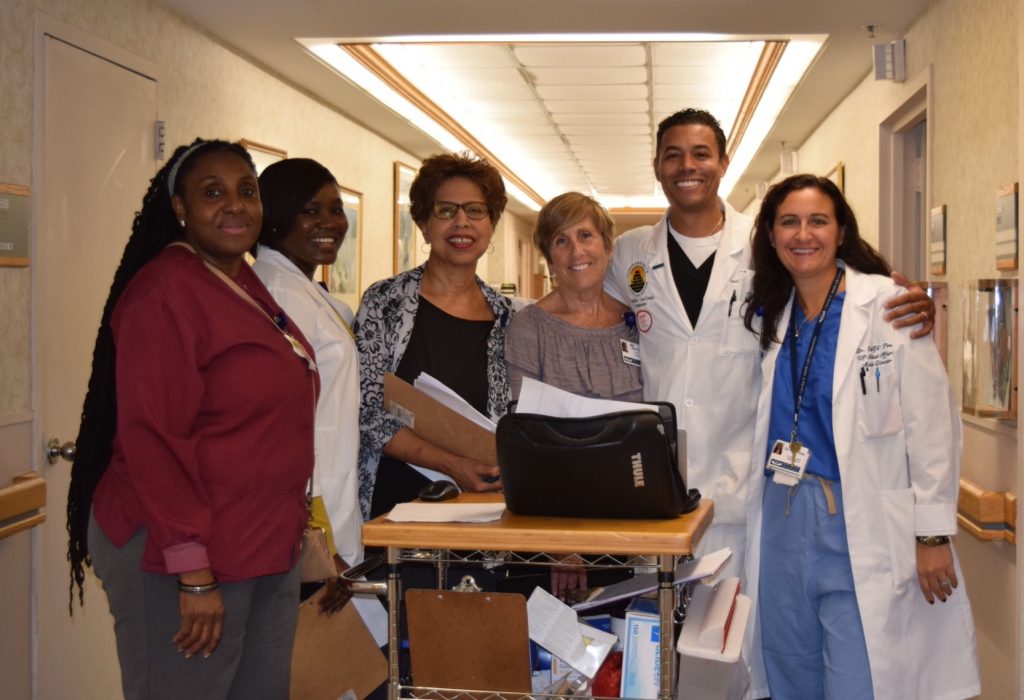 "Our focus is making sure that wounds are optimally treated and that the patient has the best overall coordinated care," said Dr. Gil-Pires. "This is what is important and progressive about working at CESLC."
One patient of the wound care team, Robert Greenberg, had a long, but steady, journey to recovery. After suffering from acute hypoxic respiratory failure, Greenberg arrived at Hebrew Home of Greater Washington. With the help of CESLC's team of care professionals, including physical and speech therapists and the wound care team, Greenberg has completed notable health milestones and regained some independence.