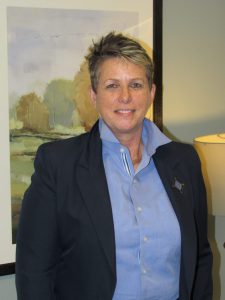 Charles E. Smith Life Communities (CESLC) welcomed Brenda L. Rice as administrator for Hebrew Home of Greater Washington where she oversees operations of our flagship skilled nursing center which includes long-term care and post-acute care.
Rice comes to CESLC after 21 years of experience with Genesis HealthCare. Most recently, she served as regional executive director at the Patapsco Valley Center. Prior to Genesis, Rice served as a licensed nursing home administrator for Adventist HealthCare. Her early career includes experience in recreational therapy services in acute rehabilitation and in research at the National Institutes of Health.
Rice has consistently transitioned organizations to CMS five-star ratings. As an experienced executive director and administrator for senior living communities, Rice has a demonstrated history of oversight over multiple facilities.
"I am proud to join an organization that embodies a strong commitment to long-term care and rehabilitation," said Rice. "I look forward to getting to know all the residents and team members who are a part of Charles E. Smith Life Communities and contribute to its mission."
About Charles E. Smith Life Communities:
Founded in 1910 as the Hebrew Home for the Aged, Charles E. Smith Life Communities (CESLC) is a nonprofit organization serving more than 1,100 older adults daily in multiple residences situated on a 38-acre campus in Rockville, Maryland. CESLC's services include: skilled nursing care at the Wasserman and Smith-Kogod Residences and Post-Acute Care Center at Hebrew Home of Greater Washington; independent living at Revitz House and Ring House; assisted living at Landow House; memory care assisted living at Cohen-Rosen House; geriatric medical care at Hirsh Health Center; and temporary shelter and advocacy for victims of elder abuse at ElderSAFE™ Center. For more information, please visit www.smithlifecommunities.org.