Revitz House
Affordable Independent Living
Revitz House is a one of a kind affordable living option for qualifying older adults and persons with disabilities. Recently remodeled, this beautiful residence is known on campus for its incredibly welcoming atmosphere.
Gracious living within reach.
Newly renovated, Revitz House sets the standard for affordable independent living by offering everything residents need for a vibrant, active lifestyle. Residing here means enjoying life to its fullest among newfound friends.
Amenities
Gracious 1-bedroom apartment homes
Lifestyle and leisure programming specializing in music, creative engagement, and wellness
Conveniently located in the heart of Rockville
24-hour concierge
Pet-friendly environment
Touchtown, our in-house closed-circuit TV community engagement platform.
Personal emergency response system
Commitment to Quality
Physician services on campus at Hirsh Health Center
On-site physical, occupational, and speech therapy services in a state-of-the-art rehab suite
BCAT® Cognitive Center of Excellence, integrating best practices and evidence-based tools and programs for promoting optimal and successful living
Personal care services available through SmithLife Homecare
A continuum of care on-campus including our top-ranked Post-Acute Care Center
Frequent cleaning with disinfectants of high-touch areas such as staircases and elevators
Sanitization stations on all floors in all of our buildings.
Explore Our
Apartment floorplans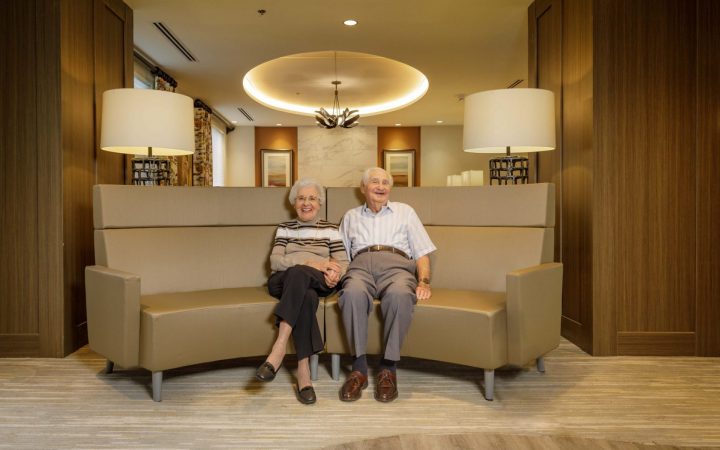 Amenities
Residents at Revitz House enjoy a variety of amenities in our friendly common areas. Our fitness center, café, patio, and residents' community garden are just a few examples.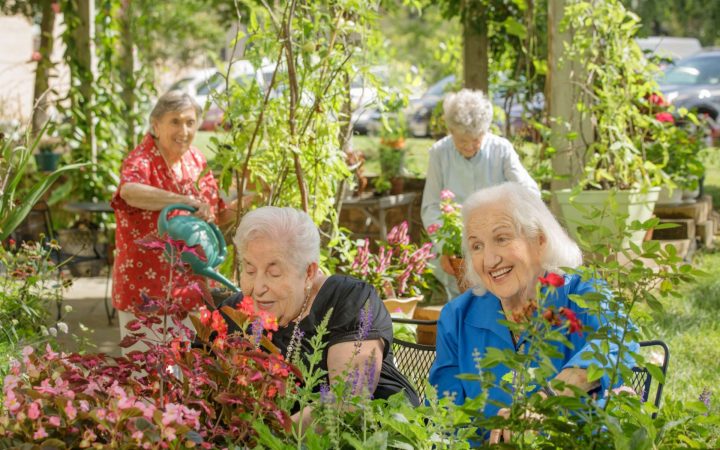 Leisure
From movie showings and book discussions, to off-campus excursions and family activities, you are sure to find many options that suit you. Revitz House offers a perfect balance between enjoying quiet time in your apartment and socializing with friends.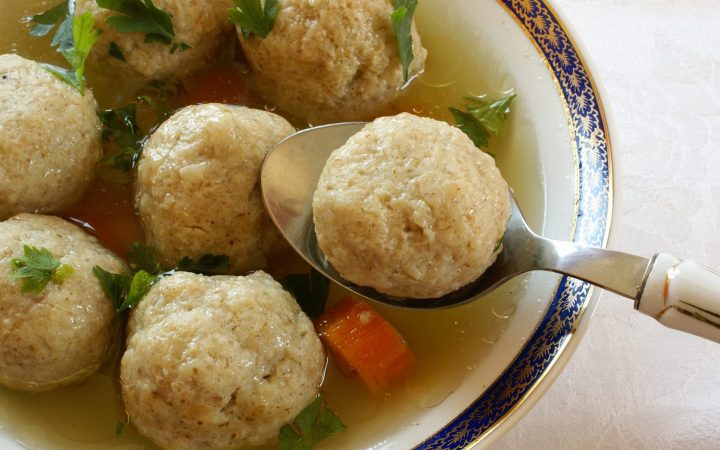 Dining
Enjoy dinner in the dining room and lunch at the café. Our diverse kosher menu includes chicken soup with matzo balls, traditional brisket, stuffed cabbage and "home baked" apple cake.
Independent Living
Live a Fulfilling Life
See how the warm, friendly and inviting community of Revitz House changed the life of one resident.
Watch Video
Your experience
begins here.
Let our team introduce you to award-winning lifestyle and leisure programming and the possibilities that await you at Revitz House. Be our guest for a private tour of the campus to discover what residents already have—Charles E. Smith Life Communities is an incredible place to call home.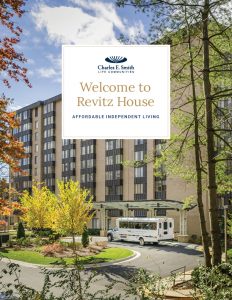 Read More
Download the Guide to Revitz House for a look at floorplans, dining selections, programming highlights, amenities and more.
Close
Read More
Download the Guide to Revitz House for a look at floorplans, dining selections, programming highlights, amenities and more.
Downloador receive in an email