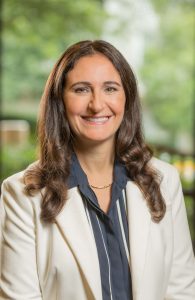 ROCKVILLE, Md. –Charles E. Smith Life Communities is pleased to announce that Dr. Elisa Gil-Pires, SVP, Medical Affairs/Chief Medical Officer and Medical Director, has been named one of the Top 50 Women Leaders of Maryland for 2022 by Women We Admire.
This year's awardees represent a variety of industries including healthcare, education, human rights, technology, financial services, and more. Dr. Gil-Pires leads Charles E. Smith Life Communities medical team, and models daily our organization's commitment to affirming the dignity of each individual and delivering exceptional services. Congratulations to Dr. Gil-Pires on this outstanding achievement.
To read about this accomplishment click here.