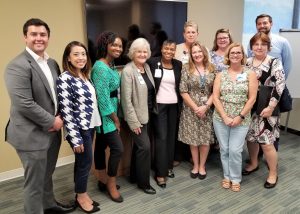 Hebrew Home of Greater Washington, as part of the Nexus Montgomery SNF Alliance, is collaborating with Nexus Montgomery on the Skilled-Nursing Facilities (SNF)-to-home program. The partnership, among Maryland hospitals, SNFs and private-duty home care agencies, aims to reduce avoidable hospital readmissions and improve the discharge process. This innovative cross-continuum partnership is a six-month pilot that started on September 10, 2019.
The pilot's goal is to improve the transition of care from the hospital and decrease readmissions from the SNF. The current rate of 30-day readmission rate for the SNF Alliance's patients who do not get home health within 48 hours after returning home is 16.1% compared to 3.5% of those who do.
At its core, the Nexus Montgomery SNF-to-home pilot expects to reduce readmissions by helping fill a critical gap in care when a patient is discharged from a SNF, goes home and waits for home health care services to begin. The pilot provides a private duty aide at no cost to the patient who will meet them at their home within hours after they arrive from the SNF. This aide is able to help the patient get settled back into their home by doing such things as removing outdated food items from the fridge, picking up a few essential grocery items and medications, tidying up bathrooms, changing bed linens and removing trip hazards and trash. The private duty aide agency then calls the patient every day to check on them until the home health care agency starts their care, ideally on the second day after discharge.
"We are extremely excited to offer this pilot and look forward to seeing the results of what a seamless transition means to the patients in this program," said Jacqui Wibert, director of Social Work at Hebrew Home of Greater Washington. "This partnership is also a way to show how all these organizations can support each other and learn from each other to serve our patients."