Charles E. Smith Life Communities (CESLC) announced the addition of four new members to the Board of Governors: Kenneth H. Becker, Scott N. Brody, Matthew D. Schwartz and Mitchell A. Yentis. Members of the Board of Governors provide leadership for carrying out the organization's mission to fulfill Jewish values by providing a continuum of quality services for older adults. The new members will serve the two-year term of 2019-2021.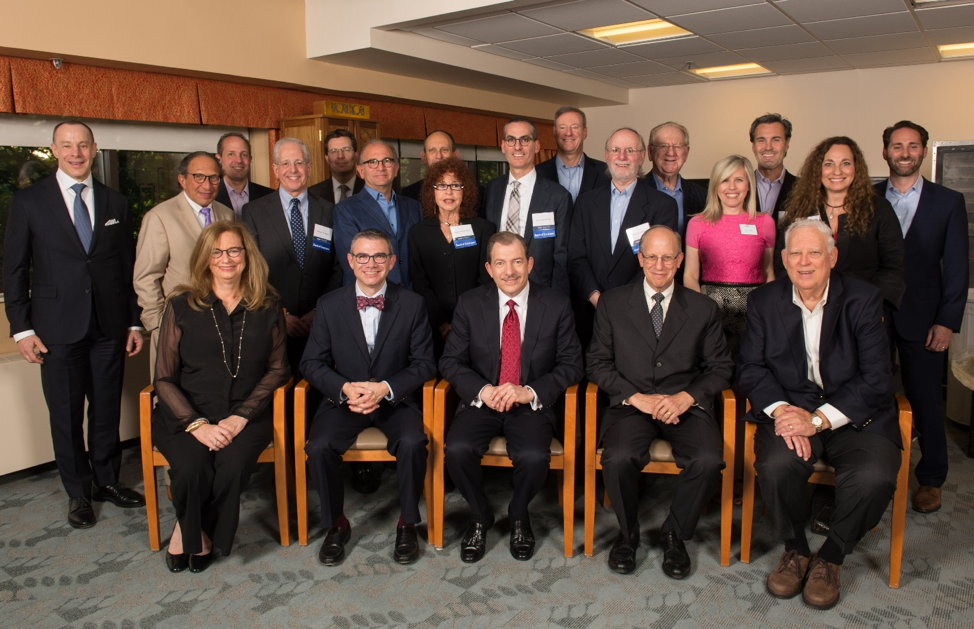 Members of CESLC Board of Governors attending the 2019 Annual Meeting welcomed new Board of Governors members.
Kenneth H. Becker
Kenneth Becker has been actively involved in the finance, development, marketing and management of real estate in the Washington D.C. metropolitan area for over 45 years. He is the co-owner of Rakusin & Becker Management, Inc., a Bethesda, Maryland property management
firm. He is also the owner of Becker Associates and a partner and principal in various limited partnerships in the area. Becker is the Board Chair of the Montgomery College Foundation. In addition, he has served in a volunteer capacity on a number of boards and committees including the Montgomery County AOBA/Fire Code Coordinating Committee and the Housing Loan Review Committee of Montgomery County.
Becker received his Bachelor of Business Administration degree from the George Washington University. Becker and his wife reside in Potomac, Maryland.
Scott N. Brody
Scott Brody has nearly 30 years of experience in the investment management industry. Currently, he is a senior strategist with Bronfman Rothschild, which he joined in 2015. He began his career with Highline Wealth Management in 2013. For most of his twenty-six years in the investment management industry Brody has focused on alternative investments, and for the past 21 years he has been a managing partner managing partner of Alpha Capital Research, based in Connecticut.
Brody is a D.C. native and holds an MBA from George Washington University and a BA from the University of Vermont. Brody, his wife and three children reside in Rockville, Maryland.
Matthew D. Schwartz
Matthew Schwartz is a founder and partner of GEM Equities Markets, LLC, overseeing day-to-day operations and equity placement and co-investment activities. Prior to launching GEM, Schwartz was founder and CEO of Greysteel Company. He served as a senior executive and general counsel of Marcus & Millichap Real Estate Investment Services, a national real estate investment services firm.
He holds a JD from Case Western Reserve University School of Law and a BA from Clark University. Schwartz, his wife and two daughters live in Bethesda, Maryland.
Mitchell A. Yentis
Mitchell Yentis is a 20-year industry veteran specializing in real estate acquisitions, development and finance. He has been directly involved in the acquisition and capitalization of over $1 billion in assets for institutional investors and owners such as AIMCO, a multi-family REIT, and Deutsche Bank/RREEF. Yentis is currently the Principal/Executive Vice President – Acquisitions & Finance at Duball, LLC a real estate developer in the Washington, D.C. area.
Yentis holds an MBA from Columbia University and a Bachelor of Business Administration from the University of Miami. Yentis, his wife and two daughters reside in Potomac, MD.
We are excited to welcome these accomplished members of our community to our Board of Governors. Each of them brings deep community knowledge, a passion for philanthropy and the desire to envision a secure future for CESLC to meet older adults' needs.