What Are the Different Types of Senior Living Communities?
All senior communities are different, whether that refers to what care they provide, their amenities and services, and the type of culture they foster.
Continuing Care Retirement Communities
Continuing care retirement communities (CCRCs), also known as Life Plan Communities, offer a range of services to residents. Most residents join a CCRC through independent living, at a time when they have fewer care needs. However, if your health needs change, you can get access to the different types of care offered, such as assisted living or memory care, while remaining in the same community.
This can provide a lot of comfort because you know everything you need is in your community. With this peace of mind, you're able to enjoy everything the community has to offer.
These communities usually have an entrance fee and subsequent monthly fees to cover housing, dining, maintenance, and other services.
Independent Living Communities
Independent living communities are typically 55+ communities that focus on providing an active and engaging lifestyle where you live in your own condo, apartment or townhome but are within a greater community that schedules social events and activities.These communities also provide amenities and services.
It's important to remember that if your healthcare needs change while you're living in a 55+ independent living community, you may have to move to another community that can meet those needs.
The independent living costs for these communities typically have a monthly fee for rent and other services.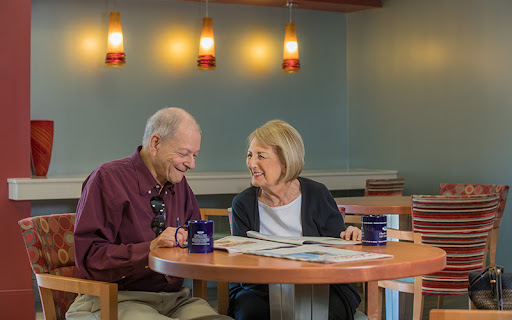 Assisted Living Communities
Assisted living communities provide you with support where and when you need it. This includes activities of daily living (ADLs), which are the basic tasks you need to complete every day to live a healthy life.
ADLs include personal care like:
Bathing
Brushing hair and teeth
Getting dressed
Eating
Getting in and out of bed
Medication management
When you have support with your ADLs, you can put your energy into doing what you want to do – whether that's meeting up with friends for coffee or going for a walk.
Skilled Nursing Communities
Skilled nursing care is long-term care for individuals who require around-the-clock care. Medical professionals like licensed nurses provide you with the care you need. You can also receive speech, occupational and physical therapy.
If you are recovering from surgery or a major health event, you may rehabilitate at a skilled nursing community for a period of time.
Memory Care Communities
Memory care communities provide support for older adults with dementia or other forms of cognitive impairment. They have specialized staff and programming to provide a high quality of life to residents.
If you're looking for memory care for a loved one, they can receive personalized care and engage in meaningful activities that enhance their quality of life in a memory care community.
Programming in memory care communities often flows from activity to activity to keep residents calm and engaged, as well as encouraging socialization.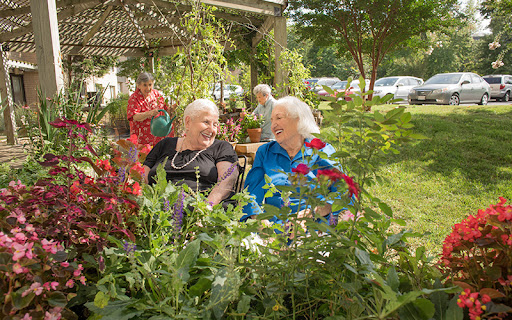 What Does the Community Offer?
After exploring the different types of communities, it's important to take a look at what they offer. You may be interested in certain clubs or activities, proximity to metropolitan areas, and want a community that provides fun ways to stay fit. You can ask about resident groups and view the community's activity calendar to see if they have the robust programming you want.
Take a look at the community's location and the perks of retiring to that area. Day trips to close cities are a great way to get out and try something new. It can be just as valuable to be near nature so you can get a change of scenery and fresh air. When senior living communities offer a range of options, it's a good indicator of the community being the right match for you.
Learn More About Life at Charles E. Smith Life Communities
You deserve a retirement community that's going to provide you with the support you need to live your best life. Charles E. Smith Life Communities offers myriad levels of care, has multiple residences, and provides a variety of first-rate amenities and services so you can make the most of your retirement. Keep up to date with the informative events at Charles E. Smith Life Communities.
If you're ready to learn more about the living options at Charles E. Smith Life Communities, give us a call.